American Media Inc Said to Reduce Its Payroll Again By Another 30+ Staffers, Long Time Marketing Chief Retiring...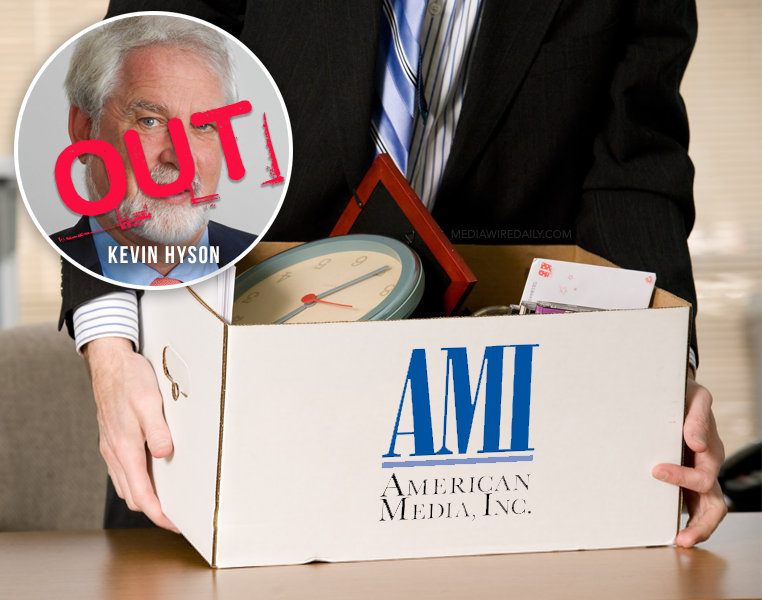 Things continue to dwindle at American Media Inc, the publisher behind titles like National Enquirer, Star, Men's Fitness and OK! magazine to name a few. According to sources, the company canned more than 30 employees across editorial and marketing last Friday including the head of Men's Fitness
(either John Rasmus Editor in Chief or David Zinczenko Editorial Director or Publisher David Jackson?)
and that publication's head of digital
Mike Simone?
. The changes at Men's Fitness may be due to the recent creation of
'The AMI Fitness Group'
which consists of Men's Fitness, Muscle & Fitness, Muscle & Fitness Hers, and Flex. The new fitness group is being lead by Chris Scardino as Executive Vice President and Group Publishing Director and
Shawn Perine
as Vice President and Editorial Director. These new layoffs comes just 9 months after the company reportedly
canned 50 employees
. This would bring the total number of employees removed in less than a year to about 90. Some employees who were lucky to avoid the axe were told their days will be cut to just a few per week which also means a reduction in pay. Apparently the furlough mandate went all the way up to the C-suite as Chief Digital Officer Brian Kroski will now just work 3-4 days a week. Guess all that digital growth wasn't enough. On top of that, AMI's longtime marketing chief Kevin Hyson is said to be retiring at the end of February ending his long run at the company. Mr. Hyson's retirement would follow behind the retirement last year of longtime consumer marketing head
David Leckey
. AMI's future has been the talk in magazine media circles for the past few years especially since it sold off some titles to Meredith and rumors about an outright sale. It is believed that AMI CEO David Pecker may be looking to unload more titles to Meredith or another suitor. Those titles could include Men's Fitness and OK!. This comes as Meredith is said to have
reached out to Time Inc about a possible merger
. It wouldn't be the first time that Men's Fitness was shopped.
Two years ago
AMI was in talks with Bonnier Corp about the latter acquiring the Men's lifestyle publication. But Bonnier pulled out of the talks due to what they called at the time "disparate evaluations". AMI was allegedly seeking $30 million for the magazine, a price some in the industry called ridiculous.
American Media Inc, despite
improving performances on the digital side
throughout 2016 has been in reduction mode for some time now. Could these layoffs and furloughs be a prelude to
AMI acquiring The New York Observer
from Jared Kushner, the son in law of Pecker's good friend Donald Trump? Or is this the continuation of what we once called
David Pecker's exit strategy
albeit a long one? The National Enquirer is a cash cow for the company even more than ever now thanks to the campaign of Donald Trump and now the incoming Trump administration. There are whispers that the tabloid may even name a White House correspondent a move that will surely give major news organizations a chuckle. But they will probably do so at their own peril, especially being that Mr. Trump is not a fan of most of them. But that's not where the political rumors stop. It is believed that AMI CEO David Pecker himself may have some political aspirations of his own? This was probably fueled by earlier rumors that Mr. Pecker was being considered by Donald Trump for an ambassadorship. If that doesn't pan out, Mr. Pecker's current job is safe.
Back in September of 2016,
his contract to lead the company as CEO was extended by five more years. If and when he decides to leave AMI after his new contract expires, he would have 22 years under his belt as CEO of the company. Watch this space.
American Media Inc Said to Reduce Its Payroll Again By Another 30+ Staffers, Long Time Marketing Chief Retiring...
Reviewed by
Editor
on
9:20 PM
Rating: