Tabloid Publisher American Media Inc Said to be in Sale Talks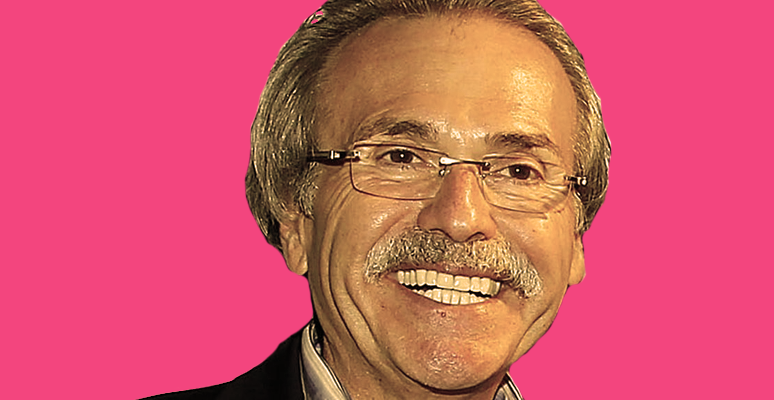 AMI CEO DAVID PECKER
Since the beginning of 2015, American Media Inc (AMI) has been in overdrive trying to shave down its debt, by any means necessary. Earlier this year the embattled publisher unloaded Shape, Natural Health and Fit Pregnancy to Iowa's Meredith Corp for a sweet $60 million. AMI then entered talks with and then came close to unloading Men's Fitness magazine to Bonnier Corp. But the deal went south when Bonnier decided they would rather spend less than the $30 million (the asking price) acquiring some digital properties instead.
We then broke news
that AMI entered early stage talks with Bauer Publishing to sell off three Tabloids, Star, Globe and OK magazine. Well now we hear that AMI CEO David Pecker may be looking to unload the whole company. Potential buyers circling may include Bauer Publishing an unnamed private investment group and another major U.S publisher. A sale to Bauer would make sense product wise based on the kind of publications they would gain control of. As far as financial sense? Well if they really are talking with AMI as we're told, then apparently it looks doable. The wildcard in all this is said to be Dujour Media CEO Jason Binn who is believed to be kicking the tires on the whole company or just Star magazine with a potential partner, perhaps Daily Mail? A Binn takeover of Star would be a good fit for the magazine magnate who is always seen at the hottest parties around the globe. A promoter of the luxury/celebrity lifestyle, who counts the Kardashians, Diddy, Sly Stallone and many other big names as friends, Mr. Binn would have inside access to fuel the pages of Star. Jason Binn's rumored interest in all or part of AMI could explain
this recent photo
of Mr. Binn with his friend and Daily Mail NA CEO Jon Steinberg holding copies of National Enquire. And
this recent photo
of Mr. Binn out to dinner with AMI CEO David Pecker and his wife. AMI with its mountain of debt, may be nearing an end after years of debt restructurings and numerous CFOs. The $326 million worth of red ink on the company's books, was reduced a bit when the company sold off the women's titles to Meredith. That deal also included a profit sharing arrangement that could bring in another $60 million for AMI which puts the total deal amount at $120 million. AMI has been at a crossroads for some time now and is being forced to go down one of them. Back in
2010 the company moved
out of its prime office location at One Park Ave, for cheaper digs downtown. Early last year the company began cutting work days and pay for many of its staffers and has also been cutting its workforce. Through all this, the company has been throwing a lot of projects against the wall to see what sticks but nothing has. For example, the decision last year to launch an app where users could gain access to all AMI titles for one flat fee, was an immediate failure as
we reported here
. The app called InPrint (yes they used the word print) was said to be the brainchild of former Chief Digital Officer Joe Billman who at the time told Media Wire Daily he was pleased with the response the app got in its first two months. But the failure of the app may have played a role in his ouster. Bilman was replaced by his second in command, Brian Kroski in December of last year. The app's site has since been shut down, and its social media pages are still frozen in time. So are we seeing the coming of the end of one of America's most storied publishers? Is this David Pecker's exit strategy to enter retirement? At 63, Mr. Pecker probably isn't ready for retirement just yet, but with these current developments, his almost two decade rule at AMI is expiring as the company is unable to get itself out of debt. Stay tuned.
[post_ad] [full_width]
Tabloid Publisher American Media Inc Said to be in Sale Talks

Reviewed by
Editor
on
2:26 PM
Rating: