New Year, New Beginnings For Now Former Daily Mail North America CEO Jon Steinberg and New Conde Nast CEO Bob Sauerberg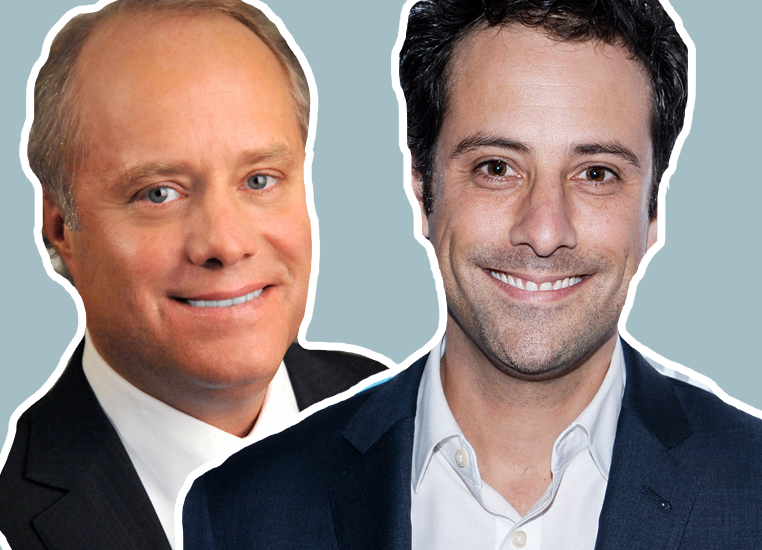 BOB SAUERBERG JON STEINBERG
Two top media players started new journeys when the clock struck midnight on new year's eve. At Daily Mail, Jon Steinberg, its North America chief became its former North America chief. Over at Conde Nast, power was automatically transferred as Bob Sauerberg who rose through the ranks, took control as CEO. Both changes mean many things, some known and some unknown. For example, Jon Steinberg's next move is not known, though some speculate that he could end up at Snapchat, Instagram or even Gawker because Nick Denton may want to just sit on a beach and count his blog money. However the latter is seen as far fetched. There is also talk that Mr. Steinberg could be setting up his own venture with some serious backing, or may secretly be getting ready to make huge acquisition with other people's money.
For Bob Sauerberg the longtime loyal number two to Chuck Townsend has been rolling out his vision for a new digital first Conde Nast and even though he's only had the CEO title for 3 days now, he has been calling the shots at the company for some time now. As he settles in as CEO, the plan to shift Conde to a lean mean digital media machine will accelerate with new launches, partnerships and yes more magazine closings (
Self magazine is on death watch
).
2016 will no doubt bring about more mergers, and executive shuffles in the industry. Could Conde Nast buy Popsuguar.com for example? Maybe. Rivals like Meredith already commands a huge female audience while Time Inc has been acquiring sites like HelloGiggles and XOJane.com to grow their female audience. Conde isn't afraid to spend money. It just has to make sense obviously. Hey, they did throw money down for Pitchfork
just three months
ago.
So how will Bob Sauerberg's team look? Who will make up the team that helps him bring his vision to a full boil? There is no way things stay the way they are at the top. Execs like Anna Wintour
has already expanded her reach
within the company. Chief Marketing Officer and President of Conde Nast Media Group Edward Menicheschi is expected to also see his reach expanded under Bob Sauerberg as well as long time Chief of Staff Jill Bright who was dubbed
the most powerful woman at Conde Nast
. Ms. Bright who is a Chuck Townsend loyalist already wields a great amount of power at the company. As Chief of staff she currently oversees
corporate communications and strategic planning, coordinates strategic business initiatives and assess organizational effectiveness, providing important guidance on people, productivity and alignment
. Perhaps a title change to Chief Operating Officer is in order? Either way, big changes are coming to Conde Nast under Bob Sauerberg. As for Jon Steinberg, The man is just getting started. Stay tuned.
[post_ad]
New Year, New Beginnings For Now Former Daily Mail North America CEO Jon Steinberg and New Conde Nast CEO Bob Sauerberg

Reviewed by
Editor
on
1/03/2016
Rating: