Johnson Publishing Co's Answer to a Healthy Future? Digital First, With No Desiree Rogers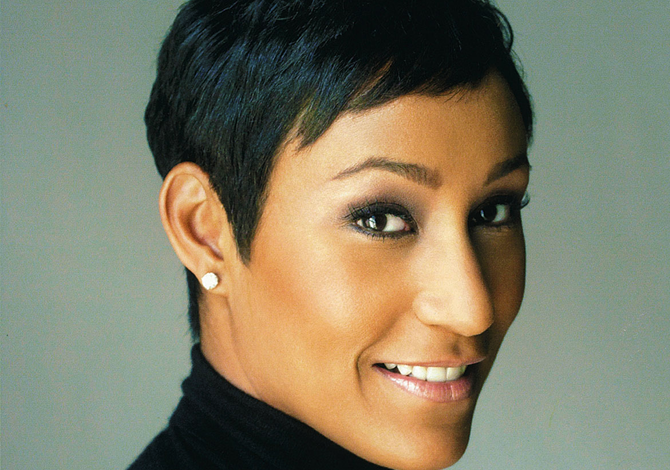 Johnson Publishing Co (JPC) like other magazine publishers had to make some tough decisions over the past few years to keep its head above water. The company was forced to sell its iconic Chicago headquarters and moved to a one floor office space. The company also reduced its workforce, and made multiple changes on the editorial side in hopes of turning things around. However none of the above really set the company on a path to greener pastures. Like other magazine publishers, JPC is still trying to figure how to be relevant in the current media climate which is dominated by all things digital. But the difference here is that those other publishers are aggressively building up their digital operations while JPC is gravely behind on all fronts. CEO Desiree Rogers needs to put the company on a transition to a mostly digital strategy via acquisitions and/or launches. The company must invest in a foundation to build a robust digital operation on. Perhaps acquiring a digital media network like Moguldom Media which publishes popular sites like Bossip.com, Styleblazer.com and MadameNoire.com would be a good start for JPC. A name change would also help to re-position the company and show advertisers that digital is now priority. Of course any name change should include the "Johnson" name.
The major thing hampering JPC today is the fact that Advertisers don't see digital ambitions and this is why they are hesitant to do business. The company continues to rely heavily on exhausted strategies like licensing the "EBONY" name for products and events. While that strategy may have been profitable in the past, it clearly has ran its course. Desiree Rogers was brought in by her friend and company Chairman Linda Johnson to lead the company. However based on the "Friend" factor, some more important needs in a new CEO may have been overlooked by Ms. Johnson. Since her arrival at JPC back in 2010, there has been no significant strategy catering to digital put in place by Ms. Rogers. In fact she missed that boat which has left the tiny company out in the dinosaur graveyard. The company technically has no visible digital footprint, at least none that registers. The only major thing done on the digital side since Ms. Rogers came in is the re-design of Ebony.com and Jetmag.com. But magazines relaunch their websites all the time, so no one checked that off as a major digital move. Within the recent announcement of Jet magazine going all digital, Ms. Rogers played it up as a strategy to beef up the company's digital offerings which is non existent. She stated: "
A digital format, made sense since "African-Americans skew higher than the rest of the population in getting their news and information from mobile devices." Besides, she added, readers are demanding more interactive content and the digital format will allow them to vote, for example, on who should be in the popular weekly feature the Beauty of the Week."
Its great that Ms. Rogers realizes this but she is about 4 years late which she admits the company's founder would also ask
"Why so late"
. But lets be real. This move to push Jet to an all digital format has nothing to do with some grand strategy hatched by Ms. Rogers and her team. This move was forced because the company perhaps didn't have the money to produce the magazine anymore and advertising was in a deep dive. Its a cost saving and not a planned digital strategy, which is something Mr. Rogers is good at. Over the past years many websites catering to African Americans were launched effectively chipping away at Ebony and Jet's audience. JPC's response to that? Nothing. No major launches on the digital side was conceived and birthed from JPC. Ms. Rogers who according to her twitter is or was traveling overseas, seem to spend a lot of time doing interviews and talking about what its like being a "CEO" or what kind of shoes she is wearing or sharing a photo of her and her friends at an event. With the exception of a tweet telling her female followers of a 20% off sale on Fashionfair.com back in December of 2013, there is no real engagement between Ms. Rogers and her over 2k followers. In fact she only follows 9 people which means she isn't locked in at all. You can't say you want to reach out to younger readers and you aren't personally engaging them on social media especially being that you are into the same things they are into like shoes and clothing. OK so not every publishing CEO engages their audience on Twitter. But Ms. Rogers is of the "HIP" set so we expected more from her.
She seems to be more caught up in her CEO title than actually playing the roll and setting big strategy. This was something she was criticized for when she was Social Secretary. She was doing magazine spreads and interviews instead of the actual low key roll which many believe lead to the now infamous security breach at the white house during a state dinner. She also seems to be stretched thin and may be distracted from her roll as CEO of JPC due to her other roll as chairwoman of "Choose Chicago", the city's tourism bureau where she was focused on attracting 50 million tourists to the city. She should've been focused on bringing 50 million visitors to Ebony.com. There is no clear vision which was evident in the confusing combination of the Ebony and Jet websites late last year resulting in EbonyJet.com which now forwards to the Ebony.com page. The future of the company will depend on its digital strategy, and should not include Ms. Rogers at the helm. JPC is in need of an aggressive digital first minded individual who also understands the legacy side of the business as well as the audience served by the products. JPC should've been either launching, or acquiring websites that fit with its legacy products years ago to maximize ad revenue potential. The company should also spin off its Fashion Fair cosmetics in order to create a core media brand. A major focus on Video should also be at the top of the list as there are currently no branded video channels available for Ebony, Jet or even the Fashion Fair cosmetics brand which is another example of continued missed opportunities under Rogers. The first major change that needs to happen at JPC is not another editorial one, but a corporate leadership one. Ms. Johnson needs to put her friendship aside with Ms. Rogers and put on her boss hat and let Ms. Rogers go because the future of her father's company depends on it.
Johnson Publishing Co's Answer to a Healthy Future? Digital First, With No Desiree Rogers

Reviewed by
Editor
on
5/08/2014
Rating: