Is Former Bloomberg Chief Content Officer Josh Tyrangiel Headed For Facebook to Run News? Or Apple to Lead Content? Or Vice? Or Fusion?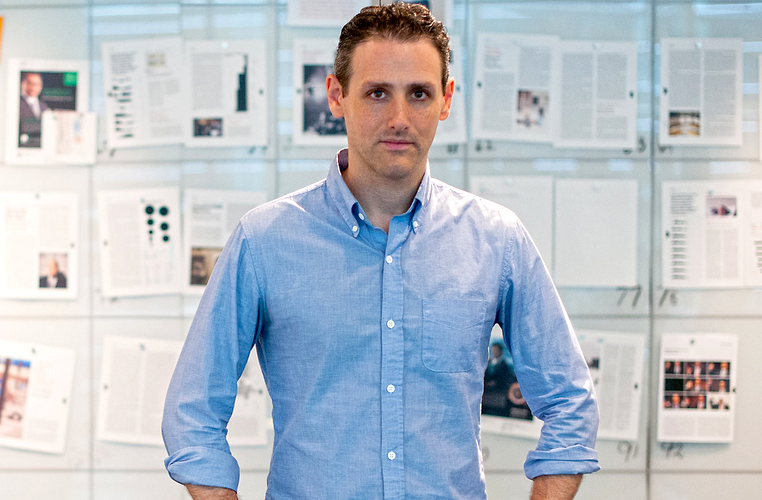 When Bloomberg's Chief Content Officer and Editor in Chief of Businessweek Josh Tyrangiel announced his immediate departure from the company, naturally some inside and outside the company were a little surprised depending on who you talk to. Afterall Tyrangiel has been a rising star since he landed their 6 years ago to lead the then recently acquired Businessweek. He has risen through the ranks and was one of three people who sat atop all things editorial. He was also seen as a right hand man to media head Justin Smith who in a memo yesterday said that he will miss Tyrangiel. When Tyrangiel landed at Bloomberg back in 2009, he was a green behind the ears 37 year old editor (his words) tasked with leading a magazine that has been part of the business news landscape for years, but was lacking newness. Now at 43, Tyrangiel is still young with many more successes ahead for him. But where will he find that success? Where will he land to write the next half of his career? Well if you didn't overlook it, while reading the many versions of his resignation across the web, the big bet seems to be on a tech/digital media company possibly Facebook. Not only is he good friends with Facebook's powerful COO Sheryl Sandberg, but Ms. Sandberg is said to be looking for a new leader for Facebook's news partnerships business being that Liz Heron who headed that operation left to go help run Huffington Post as Executive Editor. Is it a coincidence that Mr. Tyrangiel's departure comes on the heels of this recent vacancy at the company his good friend happens to run? If not Facebook then it will be some other tech/digital media company. Some of the other company's mentioned as possible next stops for him includes, Vice, Apple, and Fusion. Apple being the company that has been talked about the most being that they have been on the hunt for someone to run editorial content. Many see Mr. Tyrangiel's departure as a sign that Bloomberg, under the leadership of its founder Mike Bloomberg, is pulling away from the strategy set in motion by Bloomberg Media head Justin Smith and Josh Tyrangiel. Mr. Bloomberg wants to turn his focus and money back to the company's bread and butter, its terminal subscription business which accounts for $9 billion in revenue and is under threat from a new company called Symphony which is backed by some of the biggest banks on Wall Street. This very shift could be the reason for Mr. Tyrangiel's departure and will ultimately be the reason for Justin Smith's departure as well
which we talked about back in July
. Before Mr. Bloomberg returned to the company, the company was shifting rapidly to a consumer facing media company. New websites were launched and millions were spent to bring in top talent to lead those websites. What has happened since Mr. Bloomberg's return is something close to a complete about face. It is said that he isn't a fan of the strategy on most days and it is believed that he isn't pleased with the current image and direction of his television network. Because of this, the very rich contracts between the company and star duo Mark Halperin and John Heilemann,
will likely not be renewed after the 2016 elections
. All these things Josh Tyrangiel has had a hand in and to see it slowly being pulled apart may have been tough. [post_ad]
Is Former Bloomberg Chief Content Officer Josh Tyrangiel Headed For Facebook to Run News? Or Apple to Lead Content? Or Vice? Or Fusion?

Reviewed by
Editor
on
10/02/2015
Rating: