Fashion Lifestyle Publication Obvious Magazine Is Publishing Partner in New Social Media Content Studio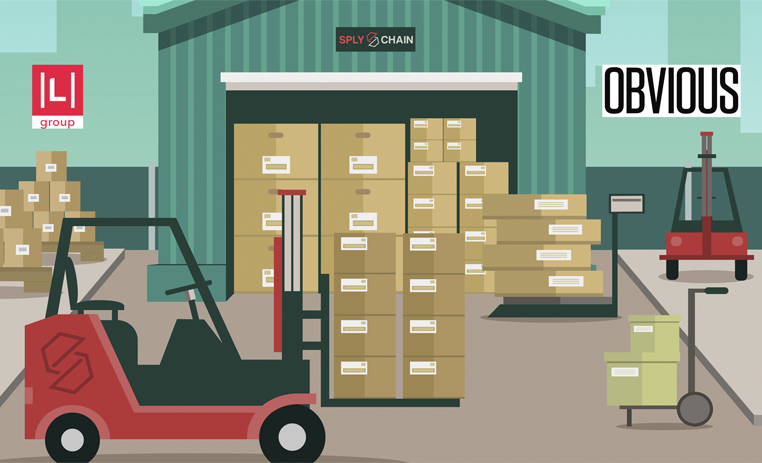 Fast growing fashion and lifestyle digital/print publication Obvious Magazine is the publishing partner of a new social media content studio called Supply Chain. Supply Chain, a division of brand strategy and marketing firm Layurd Group offers a built in audience of 1.5 million to new and emerging brands looking to reach Obvious Magazine's demo of fashion and culture influencers. Here is the full press release:
New York and Los Angeles (January 28, 2016) -
Today Layurd Group, a brand strategy and marketing communications company announced the launch of Supply Chain, a social media creative content studio. The mission of Supply Chain is to provide consumer engagement for Layurd's advertising partners driven by customized content developed by a team of editors, photographers, and visual designers distributed across social media and other digital channels. Through an exclusive partnership with growing fashion & lifestyle publication OBVIOUS Magazine, Supply Chain has a built in audience of 1.4 million influencers in fashion, design, culture and lifestyle. As part of this new partnership, Layurd will now manage all multi-platform advertising operations for OBVIOUS Magazine and OBVIOUSmag.com.
Shomari Hines, President of Layurd Group commented
: "Supply Chain allows clients to instantly tap into the high engagement OBVIOUS Magazine community across multiple platforms. These individuals have interests that reside within pop culture segments like fashion, music, art, travel, entertainment and self-empowerment. Creative social media content is only getting bigger and brands are seeing the benefits in reaching and engaging consumers where they spend most of their time. We are excited to have OBVIOUS Magazine on board as our inaugural publishing partner. I have been a long time fan and admirer of their growth over the years and it has been nothing less than amazing. We could not have imagined a better launch partner. We are also excited to be taking on OBVIOUS Magazine's growing advertising operations. We look forward to playing this very important role in helping OBVIOUS develop and offer new advertising products. The work has just begun, as we are instantly in expansion mode with the goal of growing Supply Chain's distribution and partner networks. We will be announcing additional publishing partners soon."
Jerris Madison Founder/Editor in Chief/Creative Director of OBVIOUS Magazine said:
"We're pleased to be partnering with Layurd and Supply Chain. This allows us to maximize brand awareness for clients as well as for OBVIOUS. It also allows us to form new partnerships and introduce new brands to our audiences across our digital networks and inside the pages of our print publication.
About Supply Chain:
Supply Chain is a social media creative content studio. We manufacture engaging creative content around new and emerging brands for multi-platform consumption.
About Layurd Group:
Layurd is a brand strategy and digital marketing communications company that work with ambitious new and emerging brands that reside in the media, fashion, entertainment and hospitality communities. At Layurd, we play cupid between brands and the customers they serve.
About OBVIOUS magazine:
OBVIOUS is a bi-monthly print and digital publication focused on Men's and Women's fashion, lifestyle, culture, empowerment, and trends.
For more information about SUPPLY CHAIN, please visit:
supplychain.studio
Disclosure: Layurd Group's President is also the founder and publisher of MediaWireDaily.com
[post_ad]
Fashion Lifestyle Publication Obvious Magazine Is Publishing Partner in New Social Media Content Studio

Reviewed by
Editor
on
1/30/2016
Rating: