Anna Wintour: Those Who Want things always to stay the same are not living in the real world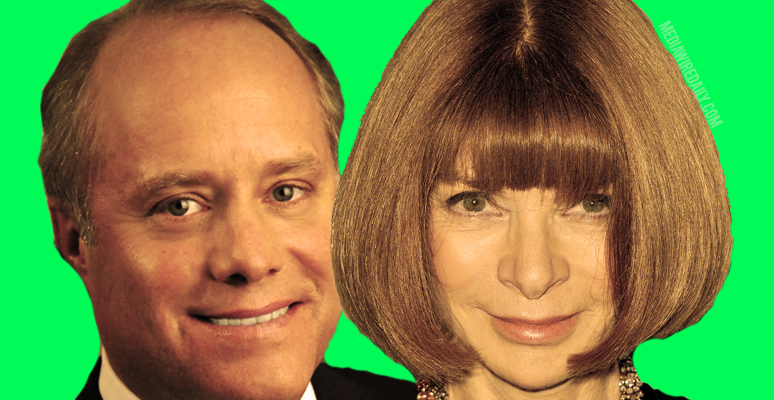 Conde Nast CEO and number two Anna Wintour have been making some drastic or overdue changes (depending on who you ask) at the company. They have been chopping staff and closing brands across Conde for the past year or so and these moves designed to ensure Conde is moving with the current digital flow, is making some on easy. But Anna Wintour says those people are not living in the real world.
Mr. Sauerberg's plan focuses on maintaining print share, and increasing digital revenues through a focus on video and selling some publications to advertisers as a bundle, for example, and by increasing web traffic. Shortfalls in the meantime mean cutting costs, as Condé Nast is required by its parent company, Advance Publications, to show a profit.

In interviews, nearly a dozen current and former employees, who spoke on the condition of anonymity to discuss sensitive internal matters, lamented a focus on the bottom line and a relentless pursuit of web traffic. Many acknowledged that the era of lavish spending at Condé Nast, with clothing allowances and town cars idling outside the headquarters, waiting to whisk employees to appointments, was not sustainable. But they suggested that financial survival and journalistic swagger — the kind that made Condé Nast an emblem of the golden age of publishing — need not be mutually exclusive.
[post_ad]
Anna Wintour: Those Who Want things always to stay the same are not living in the real world

Reviewed by
Editor
on
2/01/2016
Rating: