Radar Magazine Founder Maer Roshan Overseeing Relaunch of Men's Lifestyle Publication FourTwoNine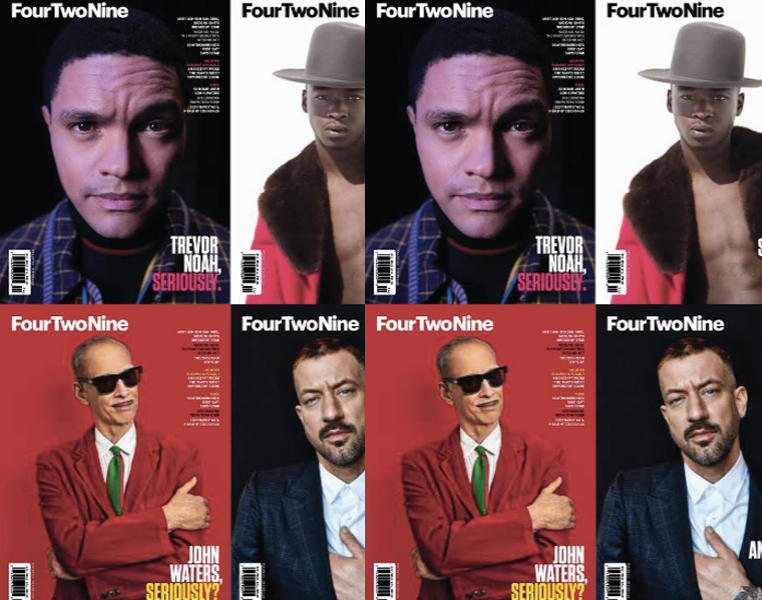 Maer Roshan is no stranger to magazine media. He founded culture magazine Radar in 2002 in his living room after a stint at Tina Brown's Talk magazine. After Radar folded and its website was sold off to American Media Inc, Maer Roshan launched TheFix.com a website about drug addiction and recovery. He then went on to launch an Ipad magazine called Punch and a consulting business. Today his latest project is overseeing the relaunch of men's lifestyle publication FourTwoNine where he serves as editor in chief and chief content officer.
The spring issue, which comes out today, features four covers in order to highlight the range of men profiled in the issue: "Daily Show" host Trevor Noah, "Moonlight" star Ashton Sanders, legendarily quirky director John Waters, and skateboard star Brian Anderson, who came out as gay last fall. The content of the first issue includes photo spreads on baristas, pieces about issues like gay characters in pop culture and full frontals in movies, Q&As and celebrity profiles, and meaty features on topics like the future of Grindr and Michael Alig, the former club promoter who was recently released from prison. There's also a spread on watches.
more»
Radar Magazine Founder Maer Roshan Overseeing Relaunch of Men's Lifestyle Publication FourTwoNine

Reviewed by
Editor
on
9:48 AM
Rating: