Happy Anniversary Time Inc: Company Shows off Its Brands in New Ad Campaign Aimed at Marketers With the Purpose of Fulfilling The World's Passions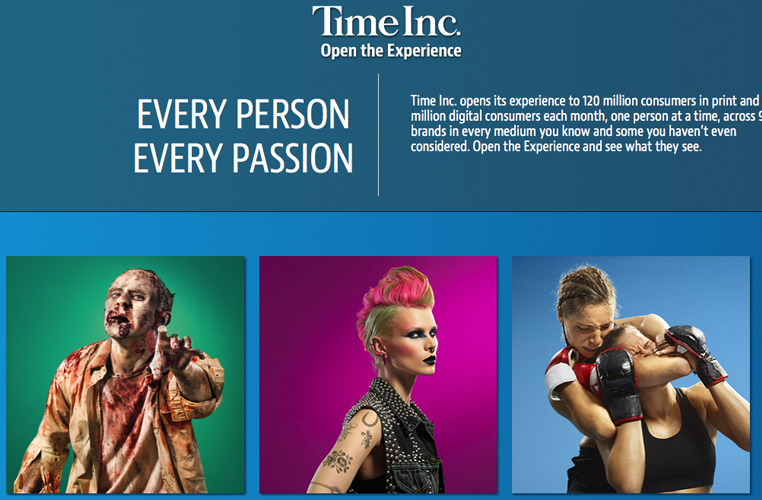 To celebrate its 1st anniversary as an independent company, Time Inc teamed up with Gyro, a NYC based marketing firm to create and launch a marketing campaign touting its brands and their global multiplatform reach aimed at marketers. The campaign called "
Open the Experience
" serves the very important purpose of fulfilling and elevating the world's passions according to CEO Joe Ripp. Ads will run in digital and print, in publications like Digiday, Adweek and Ad Age as well as target big cities where marketers dwell like New York, Chicago and Los Angeles.

"Our mission is to ignite, fulfill and elevate the world's passions," says Time Inc. Chairman and CEO Joe Ripp. "Through the power and scale of our influential media network, Time Inc. opens the experience for each and every one by creating the most unique and relevant combinations of content, services and platforms, around and across passions."
[post_ad]
Happy Anniversary Time Inc: Company Shows off Its Brands in New Ad Campaign Aimed at Marketers With the Purpose of Fulfilling The World's Passions

Reviewed by
Editor
on
6/09/2015
Rating: