Bon Appétit's Subscribers/Readers Revolt Over August Samsung Cover Ad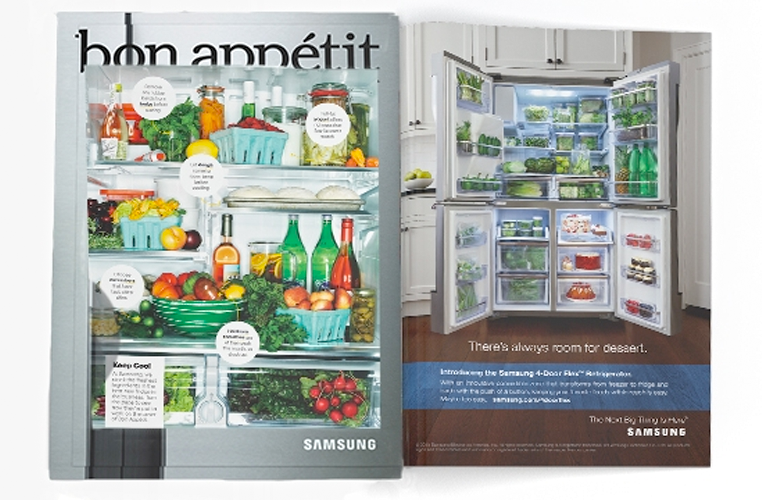 No one can blame Bon Appétit for trying to make money. They have to sell ads because like the majority of magazines, ads are their bread and butter. But Bon Appétit may have went a bit too far for some of its subscribers/readers when it slapped a Samsung ad over its August issue cover in the form of a stainless steel fridge. After people received their issue, they naturally took to instagram to share their thoughts about the ad that almost lead some of them to throw the magazine out before realizing it was their Bon Appétit issue. Silly, but some readers just didn't like it at all.
First BonAppétit posted this how to video clip on their instagram page:
Then subscribers/readers started posting things like this:
— Rebecca Flint Marx (@EdibleComplex) July 27, 2015
And like this:
— Jennifer W. (@jennbird75) July 29, 2015
Not sure of Bonappetit got the message but we're guessing only Bonappetit thought this was cool. Actually, we think it's really cool.
source:
[post_ad]
Bon Appétit's Subscribers/Readers Revolt Over August Samsung Cover Ad

Reviewed by
Editor
on
7/30/2015
Rating: