Buzzfeed & Vox Media to Get a Major Cash Injection of over $250 Million From NBC Universal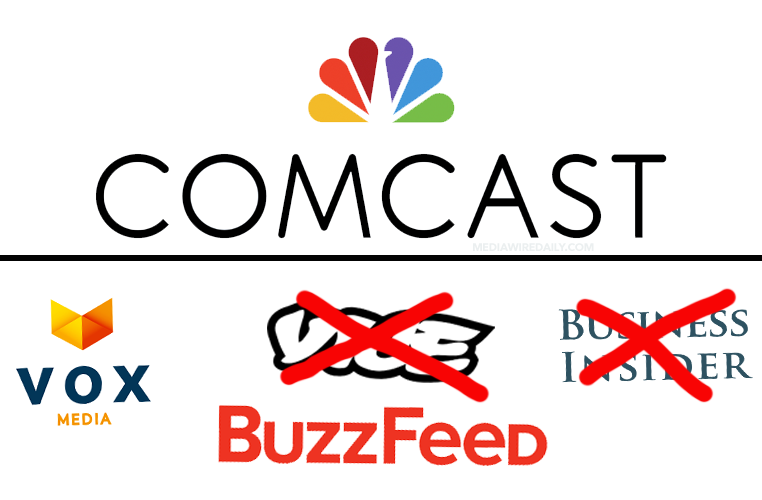 Instead of
buying one outright
, NBC Universal has opted to invest $250 million in Buzzfeed and another huge undisclosed amount in Vox Media.
Sources say Comcast's TV and film unit has a "handshake" agreement with BuzzFeed, which raised $50 million last year at a $850 million valuation. NBCU also is negotiating to invest in Vox Media, which owns this Web site, in a deal that would value Vox at $850 million. Last fall Vox Media raised money at a $380 million valuation.
As in all dealmaking, these negotiations could fall apart. But sources said that both investments are close to being consummated.

People familiar with the proposed deals say they're part of a new effort from NBCU CEO Steve Burke to bet on digital outlets he thinks can tap into Millennial audiences, who are tuning out of NBCU's TV networks and most others. The idea is that NBCU can get a crash course on digital content and distribution from its new investments — and that those companies may want to distribute some of NBCU's content as well.
more:
[post_ad]
Buzzfeed & Vox Media to Get a Major Cash Injection of over $250 Million From NBC Universal

Reviewed by
Editor
on
7/30/2015
Rating: