WWD will expand overseas, hire more writers and be less boring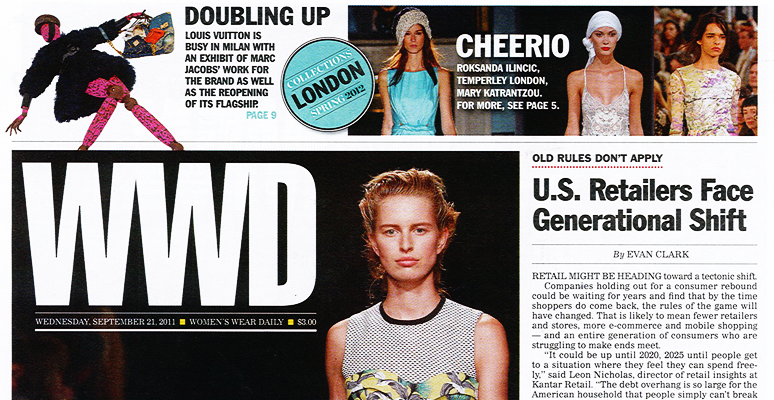 A new Women's Wear Daily is coming. The new WWD will be bolder, less nice, and chatty according to a presentation made by its new owner Jay Penske, CEO of Penske Media. Mr. Penske is looking to shake up the sleepy and some say too polite 104 year old paper in an effort to better compete with much younger upstart online rivals. Penske is trying to stop WWD from living up to its age by making it younger and more nimble in its coverage. The process of creating a younger voice for WWD could result in the dismissal of staffers who've been with the paper for decades.
Future fashion reviews in WWD will present stronger opinions, Penske said at last week's event. Other topics of discussion at that time included the possibilities of publishing writers' bylines with their reviews and of printing the trade paper one time a week rather than five. At a news outlet like WWD, where a number of employees have worked for over two decades, the prospect of a major reorganization is unsettling for some and exciting for others.
source››