The site's owners want to focus on the Mediabistro.com brand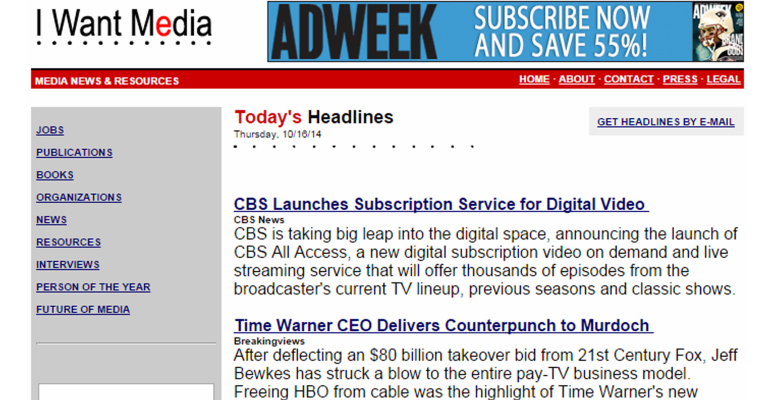 Patrick Phillips who founded iwantmedia.com 14 years go and edited the site for that same period, is leaving. The site under its owners at Guggenheim/Prometheus Partners will be shutting down while they figure out what to do with Mediabistro.com and its blogs including FishbowlNY.com, FishbowlDC.com and others. Guggenheim/Prometheus Partners paid $8 million for Mediabistro vs. the rumored six figure sum they paid Mr. Phillips for his aggregation site that publishes all the day's top business news. Guess they want to make sure they get their $8 million worth out of the bistro brand and apparently Iwantmedia does not fit into those plans.
"We will be letting subscribers know on Monday that it will be going dark for awhile," said Jeff Wilbur, president of Adweek.
source››