These layoffs follow the announcement last week of a new top heavy masthead which now includes four executive editors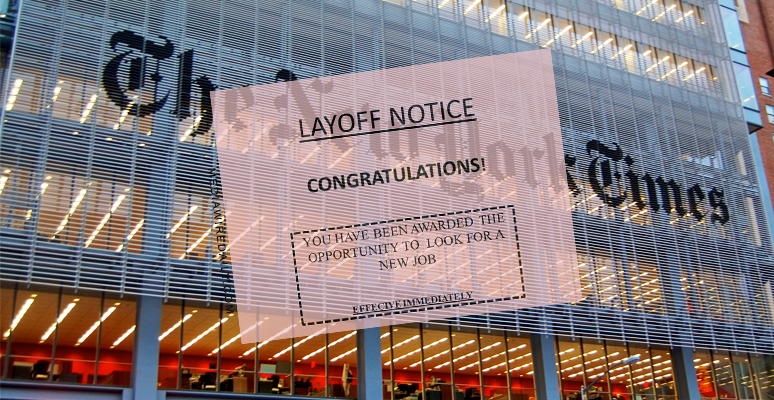 About 100+ people are about the lose their jobs at The New York Times, the biggest since the bloodbath back in 2009. The paper is also shutting down its NYT Opinion App, which many predicted was doomed right out the gate. The cuts are an effort by the paper to save some money and to possibly pay the big salaries of all those people promoted last week, namely the four executive editors?
"The job losses are necessary to control our costs and to allow us to continue to invest in the digital future of The New York Times, but we know that they will be painful both for the individuals affected and for their colleagues," the note said.
The Times's executive editor, Dean Baquet, sent a separate note to the newsroom staff. "I will use this as an opportunity to seriously reconsider some of what we do — from the number of sections we produce to the amount we spend on freelance content," he said.