Site is the first new launch under Bloomberg Media CEO Justin Smith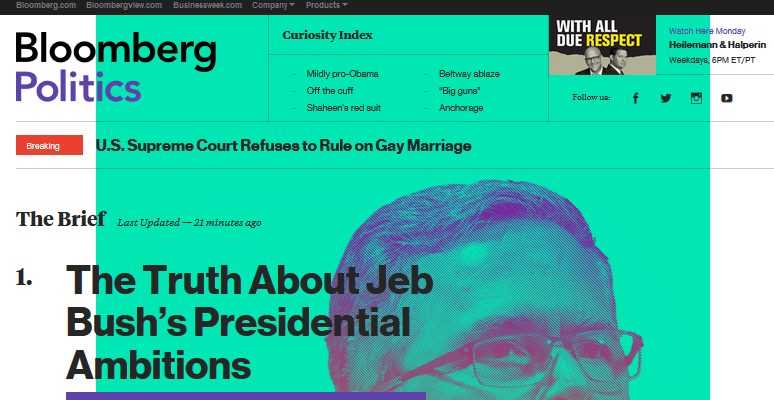 Bloomberg Politics
, the first new digital launch coming out of the Bloomberg Media camp is live and kicking. The site follows today's musts like responsiveness, big images and headlines with the visual DNA of a print product. The site launch coincides with the 5pm launch today of
"With All Due Respect"
a daily political gabfest hosted by John Heilemann and Mark Halperin on BloombergTV. The site will promote the show, and the show will promote the site. The site is jam packed with attention grabbing headlines like
"Can America Root for a Town That Can't Root for its Team?"
and
"How do you change Someone's Mind About Abortion? Tell Them you Had One"
. It could be mistaken for a site build on the Vox Media platform Chorus. In other words, the thing is pretty.