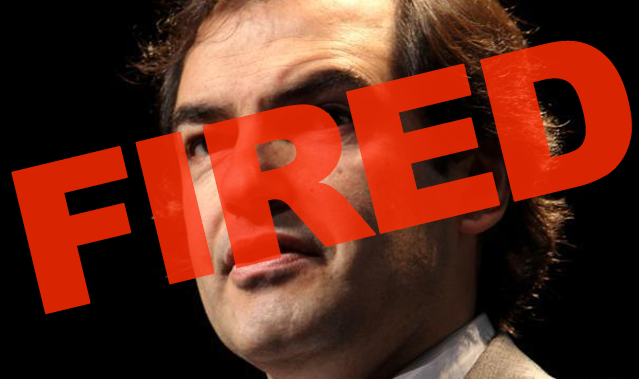 Yahoo's CEO Marissa Mayer will be one crew member light come end of day January 16, 2014 as her COO Henrique De Castro lives up to the expectations of analysts and Silicon Alley whisperers who said he was credited for having the right job at the right time at Google. See, Mayer hired him away from Google where he was in charge of building Google's display ad business where he only saw big success because Google spent billions to eat up companies like Double Click and Youtube. He also apparently had no experience running an ad salesforce which leads us to question Marissa Mayer's judgement. Anyway back to De Castro. The guy has a name and haircut made for game show hosting.
UPDATE:

The official memo from Yahoo boss lady Marissa Mayer where she admits to canning De Castro
The beginning of a new year always provides time for reflection. As we enter 2014, I couldn't be more proud of what Yahoo accomplished in 2013 or more optimistic about what we'll accomplish in 2014. I want to thank all of you for being so engaged and so thoughtful around the direction of the company.
During my own reflection, I made the difficult decision that our COO, Henrique de Castro, should leave the company. I appreciate Henrique's contributions and wish him the best in his future endeavors.
Effective today, we will restructure the leadership of the operating organization as follows:
- Dawn Airey, John Devine, Ned Brody, and Rose Tsou will report directly to me.
- I've asked Kathy Savitt to lead our media and editorial functions.
- Several functions in the COO org align well with product initiatives in Mike Kern's Homepages & Verticals group and will report there moving forward.
We'll reach out to specific individuals on reporting changes. As always, there may be further changes to increase alignment and sharpen our media and product focus; those changes will be messaged within the affected groups.
Overall, I am confident that the leadership team, our direction, and these changes will enable even more successful execution. Thank you for your patience and understanding as we work through these changes.
Marissa