Your Media Morning: PeopleStyle is Coming, Man of The World Magazine Halts Print, Buzzfeed IPO Coming, Jeff Bezos is Now Number Two
DEVELOPING


MAN OF THE WORLD MAGAZINE KILLS PRINT EDITION


Man of the World magazine is the latest magazine to halt production of its print magazine. Founder Alan Maleh, wants to instead focus on investing in digital content and the brand's e-commerce business. As production costs continue to rise and print ad dollars continue to dry up, ending print to focus on digital has become the norm in the industry. Some go on to focus on digital and are successful and some go on to disappear all together.
Good Media Morning to you. Here's what's going on elsewhere. But first

,

FORWARD THIS ISSUE»


NBC UNIVERSAL AND SNAP INC BUDDY UP ON CONTENT/AD PACT FOR 2018 WINTER GAMES
Snap Inc. has signed a pact with NBCUniversal for the 2018 Winter Olympics that will make the popular messaging app a home for Olympic-themed content and allow NBCUniversal to sell Games-related geofilters and "lenses" to advertisers for the first time.



CNN DIGITAL WORKS TO MAKE DIRECT CONNECTIONS WITH ITS AUDIENCE


CNN, like other publishers, has started to realize the limits of scale. The network has built a massive audience online and on platforms like Facebook and Twitter, but it wasn't becoming a daily habit. Traffic would spike during breaking news, but then fall off. Individual departments like news and social were doing audience development work on their own, but they weren't working in concert.



FACEBOOK'S NEW ROCKET SHIP ICON EXPLAINED


the rocket ship icon is just the latest in Facebook's ongoing experiments in presenting an alternate News Feed to users - one that consists of posts, articles, photos and videos from sources you haven't followed, like Facebook Pages or posts news media organizations, for example.



CBS'S HEAD OF ENTERTAINMENT SUFFERS MILD HEART ATTACK WILL BE OUT UNTIL MAY


CBS disclosed

Wednesday

that its head of entertainment, Glenn Geller, will take a medical leave of at least two months to recover after suffering a mild heart attack this month. Geller, 45, has been CBS' chief programmer since September 2015.



BLOOMBERG MEDIA CEO JUSTIN SMITH'S "RUSH TO PLATFORMS WARNING" COMES TRUE FOR MANY PUBLISHERS


"What I argued last year was that there was not a clear, profitable business model for publishers by purely outsourcing your entire business to platforms," Smith said. "In the first six months of 2016, we saw a number of companies begin to cut their costs and pull back as excitement over Instant Articles, Google AMP and other social products faded… There has been a significant shift in the confident and belief that working with platforms as your primary source of business value creation is what one should do."

VIACOM BOSS BOB BAKISH SHAKES UP BET CABLE NETWORK
The top two programming execs at television channel BET abruptly stepped down

Wednesday

, adding to the management turnover at struggling media company Viacom. BET's head of programming, Stephen Hill, said he would exit

Friday

after 22 years at Viacom and 18 years at BET.



BUZZFEED IS GOING PUBLIC NEXT YEAR?


With the spotlight on Snap's IPO, viral powerhouse BuzzFeed is quietly making preparations to go public in 2018, industry sources tell me. OMG! The widely (and poorly) copied BuzzFeed — which began as a "great cat site" and now has foreign correspondents, an ambitious news operation led by Ben Smith, and a massive BuzzFeed Motion Pictures studio in L.A. — mastered the art of sharable content and became a defining brand of the Internet age.



NEW YORK TIMES STOCK IS UP 30%


Trump loves to claim that the publisher is "failing," but that idea needs to be fact checked, because shares of New York Times Co are up 30% since he was elected president. If that's a failure, what's his definition of success? The company's stock is also up nearly 9% so far this year. That's better than the overall market and much better than many of its dead tree and ink rivals.



JASON CALACANIS SAID JOURNALISTS SHOULD USE EMAIL MORE THAN GOOGLE AND FACEBOOK TO REACH READERS


Jason Calacanis, the founder of Mahalo and Weblogs Inc., has a new idea for saving journalism, but it's actually an old idea: Email. Over the past four years, Calacanis's latest company Inside has built out a roster of email newsletters, and they're doing well enough that the company plans to launch one a week this year, for a total of between 60 and 70 newsletters by the end of 2017.



NATIONAL ENQUIRER, TRUMP'S VERY OWN PROPAGANDA PUBLICATION


the tabloid has become a sort of bizarro New York Times, covering the same subjects — wiretapping allegations, Russian spy investigations, detailed plans for a border wall — but with far more capitalized letters and explanation points. Its stories may not be true, but it has a platform many news outlet would envy: Checkout aisles across America it uses as a bully pulpit to shout bullet points at captive shoppers.



MODE MEDIA IS HARD TO KILL


In September, the high-flying media company abruptly shuttered itself after 10 years of operation. But last week, its Asia operations seemingly rose from the dead with the company's founder Samir Arora acting as a modern day Lazarus. And as documents leaked to VentureBeat show, this tale of revival is full of unanswered questions surrounding an IPO that never happened, internal power struggles, a sudden death, and an improbable rebirth.



WASHINGTON POST OWNER AND AMAZON FOUNDER JEFF BEZOS IS NOW THE WORLD'S SECOND RICHEST MAN


Jeff Bezos has leapt past Amancio Ortega and Warren Buffett to become the world's second-richest person. Bezos, 53, added $1.5 billion to his fortune as Amazon rose $18.32

on Wednesday

, the day after the e-commerce giant said it plans to buy Dubai-based online retailer Souq.com.



PLAYBOY MAGAZINE INSTALLS DIGITAL/PRINT TOP EDITORS


Can Cooper Hefner successfully augment the Playboy magazine U.S. brand? We wouldn't bet against him. Especially now that he has brought in reinforcements. Promoted to executive editor of the magazine is James Rickman, while Leila Brillson has been brought in to serve in the same capacity for playboy.com.



MEDIA LIFE IS SHUTTING DOWN AFTER 18 YEARS


We are closing down Media Life. It's time for us to move on to other things. But before we go, we have to say what a wonderful nearly 18 years it's been. We have to say how thankful we are to the readers and advertisers who got behind us, supported us, and believed in what we were doing. We were so lucky to have launched when we did. We saw, reported on and were caught up in the monumental changes that swept through the media industry. Every bit of it was fascinating to us. We were never bored and always curious about what would come next.


Don't forget to share this morning's issue with colleagues and friends by clicking/tapping the button below


[post_ad]
Your Media Morning: PeopleStyle is Coming, Man of The World Magazine Halts Print, Buzzfeed IPO Coming, Jeff Bezos is Now Number Two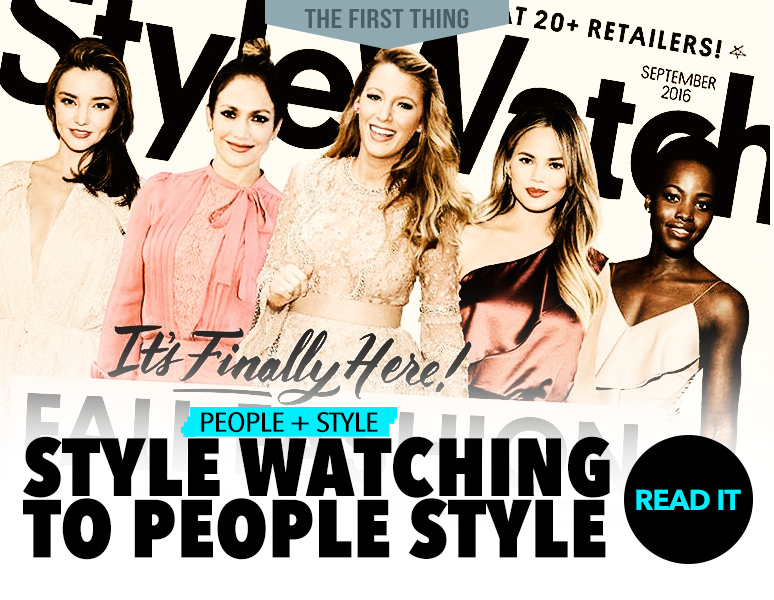 Reviewed by
Editor
on
Thursday, March 30, 2017
Rating: