Your Media Morning: OZY Media Doubles Down on Video, Snapchat Picks London, Disney Eliminating Jobs, NY Observer Being Sold to...
SNAPCHAT CHOOSES LONDON AS ITS BASE FOR INTERNATIONAL OPERATIONS
Messaging app Snapchat said it would make London the home of its international operations, delivering another vote of confidence in Britain's tech standing as the country prepares to leave the European Union.The company, which has 150 million daily users globally, will book sales in countries where it has no local entity in Britain rather than routing them through lower tax jurisdictions like Ireland and Luxembourg as some other U.S. tech companies do.
DISNEY ELIMINATING SOME JOBS IN INDIA
Disney is expected to cut about 90 members of its staff in India, having previously announced that it is getting out of local film production. The move comes at a moment when its penultimate Indian film investment, "Dangal," is breaking box office records. Widely circulated Indian media reports put Disney's head count in India at 750 prior to the layoffs.
YAHOO CEO MARISSA MAYER WILL STEP DOWN FROM BOARD IF VERIZON EVER BUYS THE COMPANY,YAHOO WILL BECOME ALTABA
Yahoo CEO Marissa Mayer will resign from the company's board of directors — along with several other board members — in the event that Verizon's deal to buy the Yahoo internet businesses closes. Yahoo Inc., which made the disclosure
Monday
in an SEC filing, will become primarily an investment holding company if and when the Verizon sale is completed.
SONY'S HUGE 4K PROJECTOR FOR READING MAGAZINES
This short-throw projector falls into the latter camp. Unveiled at CES 2017, the prototype can project a crisp 4K image to the wall it resides under. So far, so good. But after showing how well it handles photos and videos, the demo proposed another use case: browsing magazines. You can call up a grid of magazine covers as easily as a channel guide.
FACEBOOK IS TESTING MID ROLE VIDEO ADS
Facebook will begin testing "mid-roll" ads in videos on its platform, a move aimed to help media companies and the social network generate revenue from their growing video audiences, according to people familiar with the matter. The company has been testing the ads that run in the middle of videos for its live-streaming product, Facebook Live, but the new effort would extend that program into regular videos.
NOW THAT HE'S AN INCOMING TRUMP OFFICIAL OBSERVER OWNER JARED KUSHNER WILL SELL THE PUBLICATION TO A FAMILY TRUST
Donald Trump's son-in-law Jared Kushner said
Monday
that he will resign from all of his professional roles in order to become senior adviser to the president. But The New York Observer, which Kushner bought in 2006, will not go far from his orbit. Kushner's lawyers told CNNMoney
on Monday
that the Observer will be sold to a family trust.
FOX NEWS SETTLES SEXUAL HARASSMENT CLAIMS
Fox News Channel reached a settlement last year with former on-air host Juliet Huddy, who complained of sexual harassment against the network's biggest star, Bill O'Reilly, and co-president Jack Abernethy, TheWrap has learned.The legal website
LawNewz
reported
Monday
that it obtained "a draft of the intent to sue letter which was sent or handed to Fox News" that named both men and accused them of sexual harassment.
FORMER OBAMA STAFFERS MOVING FORWARD WITH MEDIA VENTURE
To begin with, "Crooked Media" won't be much more than the new incarnation of "Keeping it 1600" called "Pod Save America," which will still be available on iTunes and other podcasting platforms, but soon Vietor, who was formerly President Barack Obama's national security spokesman said the website (which will live at GetCrookedMedia.com) will become a multimedia platform for political analysis and activism.
BREITBART INSTALLS WALL STREET JOURNAL,DEALBREAKER VET JOHN CARNEY TO LEAD NEW FINANCE SECTION
In a bid to expand its influence in the era of Donald Trump, Breitbart News, the crusading populist-right website that was an early champion of the incoming president, has hired veteran financial journalist John Carney of The Wall Street Journal to lead a new finance and economics section set to launch soon after the
Jan. 20th
presidential inauguration.
HERE ARE 20 MEDIA INDUSTRY INDIVIDUALS YOU SHOULD FOLLOW ON INSTAGRAM
Hey guess what, media industry people are regular folks too. Some of them just happen to have some cool jobs and some of them are really rich. They are so normal, they are on social media platforms like Instagram which gives the public a peek into their personal and professional lives. Like for example, Vice Media CEO Shane Smith and his lovely family spent last Thanksgiving in a rustic cabin at an undisclosed location. Dujour Media CEO Jason Binn never stops working.
-Good Morning
[post_ad]
Your Media Morning: OZY Media Doubles Down on Video, Snapchat Picks London, Disney Eliminating Jobs, NY Observer Being Sold to...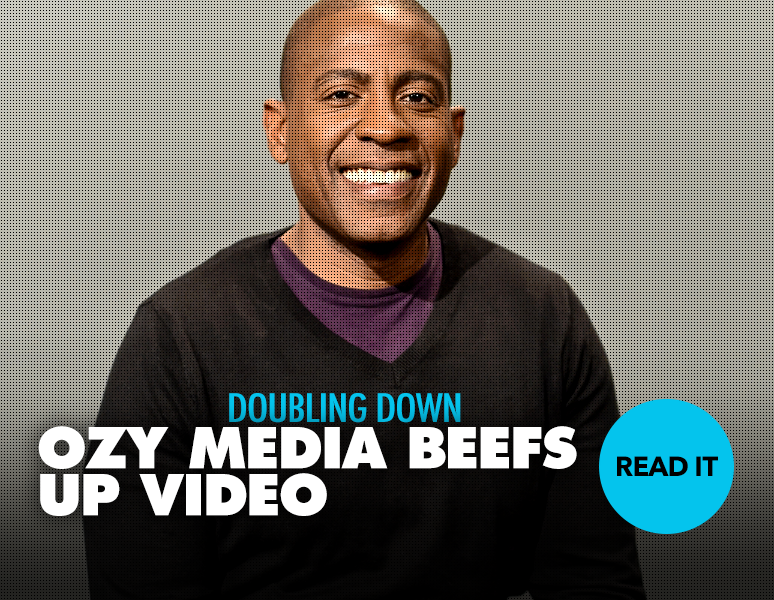 Reviewed by
Editor
on
9:26 AM
Rating: