Your Media Morning: Chuck Packs it In / TheVerge Relaunches / Time Inc Officially Leaving Midtown / Instagram's Shoppable Selfie
GANNETT HAD TO ABANDON ITS BID FOR TRONC BECAUSE OF THE DECLINING HEALTH OF BOTH COMPANIES:
Gannett broke off talks to acquire Tronc, owner of the Los Angeles Times, the Chicago Tribune and other papers, for about $1 billion after bankers on the deal reportedly got jittery over the declining health of the two newspaper titans. The news sent Tronc's shares reeling, falling about 20 percent before recovering a bit at the close, where it ended down 12.4 percent, at $10.54.
DISCOVERY COMMUNICATIONS GOES ALL IN ON SPORTS STREAMING:
Discovery Communications is doubling down on streaming sports. The factual programming giant run by Chief Executive David Zaslav
on Tuesday
announced that it had formed a European joint venture with BAMTech, the technology arm of Major League Baseball Advanced Media, to stream the media company's sports programming across the Continent.
SPORTS ILLUSTRATED AND FOX SPORTS BUDDY UP ON FACEBOOK LIVE VIDEOS:
Fox Sports and Sports Illustrated's digital team-up includes the co-production of original videos for Facebook and other social platforms. Ahead of the sixth game of the World Series, Fox Sports streamed the sixth episode of a Facebook-only pregame show called "Live @ the World Series." Hosted by reporters Ken Rosenthal and Tom Verducci, the 20-minute episode also included a segment with Fox Sports' TV pregame crew of Alex Rodriguez
VOX MEDIA'S THE VERGE RELAUNCHES:
Our new design system is called Pathways, and it's built to scale from elements on a web page to motion graphics in videos to physical structures at events. It's made to pop with bright colors and illumination; I think it looks like a neon sci-fi dream. We've also updated our main typefaces, from DIN Condensed to Heroic, and from Adelle to Adelle Sans — refinements that work better on small screens and improve our overall legibility while preserving the character of our brand.
TIME INC MOVING THE LAST OF ITS EMPLOYEES OUT OF MIDTOWN, OFFICIALLY ENDING ITS PRESENCE THERE AFTER ALMOST 60 YRS:
Time Inc. is finally leaving midtown Manhattan. The company will vacate an office space at 135 West 50th Street "before the end of the year," a company spokeswoman confirmed to Ad Age. Last year, Time Inc. left the iconic Time & Life Building in Rockfeller Center for a shiny new office downtown. At the time, it was reported that "about 400 people" would be moving nearby to the office at 135 West 50th,
PUBLISHERS SEEING THE NEWSLETTER LIGHT!
Publishers that treated email as its own animal saw benefits including massive boosts in traffic and upticks in digital subscribers. Even millennial-focused BuzzFeed saw email become a major source of traffic, outpacing social hubs like Twitter and Pinterest.
THOMSON REUTERS IS ELIMINATING 2,000 PEOPLE FROM ITS PAYROLL:
It's about simplification and taking out bureaucracy and taking out layers all of which have added complexity and slowed us down.These actions are not driven by any reaction to market conditions or in any way coming on the back of underperformance.
SO WHAT EXACTLY IS BUSINESS INSIDER'S MONTHLY TRAFFIC?
Business Insider has disputed a ComScore estimate of its audience reach suggesting that its monthly reach was just 100m, by publishing its own breakdown of the figures showing a monthly audience of 328m. The huge discrepancy is being attributed to the publisher's pursuit of audiences beyond its own website
FOX AND DISNEY WILL BE PART OF HULU'S UPCOMING STREAMING TV SERVICE:
The video platform said it signed agreements with 21st Century Fox and The Walt Disney Company to include Fox entertainment, news, sports and non-fiction programming, in addition to Disney/ABC Television Group and ESPN content, on its upcoming service. The over-the-top (OTT) offering, meaning the content is distributed digitally, is slated to launch in 2017.
IS ARTIFICIAL INTELLIGENCE THE FUTURE OF MOBILE ADS?
Mobile has become the new pathway for consumers to find brands — and it is moving past the traditional social media app. Advertisers will increasingly use mobile to connect next year using chatbots, other artificial intelligence-enabled platforms like Apple's Siri or Amazon's Alexa and messaging apps
AD REVENUE FALLS 11 PERCENT FOR TRONC:
The newspaper company that was formerly known as Tribune Publishing, continues to see revenues fall, down 6.8 percent in Q3. Advertising revenue fell 10.9 percent. For the third quarter, tronc reported a net loss of $10 million, though adjusted net income when you take out charges, was $8 million. That was probably better than some expected.
FACEBOOK IN HOT WATER AGAIN OVER ITS "ETHNIC AFFINITY" AD TARGETING:
The social media behemoth has been in all sorts of trouble over the last few months, from flagging iconic war images as 'inappropriate' to allowing Trump's campaign to discourage black Americans from voting through targeted ads. This has led to revelations about others abusing Facebook's advertising tools, with a ProPublica article kicking off a debate about whether the ability to target ads by race is moral or even legal.
TIME INC'S PEOPLE LAUNCHES 'AMERICAN DOERS' A NEW 12 PART VIDEO SERIES:
AMERICAN DOERS, a new 12-part video series on Time Inc.'s People.com sponsored by Advil, premieres Tuesday, November 1 at 10 am ET featuring original thinkers, innovators, craftspeople, risk-takers and artisans across the United States. AMERICAN DOERS sets out to prove that despite all the negative news, America is still the land of opportunity for anyone with an idea and a dream. These gutsy, resourceful, and tenacious individuals are today's true pioneers who risk everything in their pursuit of success and the American dream.
CONDE NAST AND TIME OUT ARE OPENING RESTAURANTS, HERE IS WHY:
Publishers are increasingly opening up their own bars, cafés and restaurants as they look to branch out amid declining print circulation figures. Take Condé Nast, for example. It recently launched a string of up-market international cafés, clubs and bars using its magazine brand names. So far, it has launched a Vogue pop-up café in
VIACOM'S NEW INTERIM CEO WILL GET TWO SALARIES:
Viacom Inc.'s Bob Bakish will enter the job as acting chief executive officer with a minimum $12 million target annual compensation while the board weighs a potential deal with CBS Corp. Bakish will receive an annual salary of $2.5 million or $500,000 monthly, whichever is greater, as acting CEO, according to a regulatory filing from the New York-based company. The board also granted him a separate $2.75 million salary in his capacity as head of Viacom Global Entertainment Group.
NETFLIX IN OFFLINE MODE IS COMING, BUT NOT FOR U.S USERS:
Netflix is working on a feature that will let you watch movies while not connected to the internet, but the company's biggest market of the U.S. might not be the first to receive the update.
DISNEY IS LOOKING FOR A NEW CEO:
As Disney CEO Bob Iger's scheduled retirement date looms closer, the entertainment giant's search for his replacement remains low-profile. It's been seven months since heir apparent Tom Staggs's abrupt departure. Top executive recruiting firms say they haven't been hired by Disney.
INSTAGRAM NOW LETS USERS BUY PRODUCTS FROM SELFIES VIA SHOPPABLE PHOTOS:
Instagram wants to make it even easier for users to find and purchase products by letting retailers showcase up to five items that are clickable in a single post. The firm is set to test "shoppable photos" from 20 retail brands display a specific product's price, description, additional photos and provides a "shop now" button to buy it on the web.
NEW YORK TIMES WILL PUMP OUT 360 VIDEOS EVERY DAY:
The New York Times has launched a new video project dubbed the Daily 360, with the goal of releasing at least one 360 degree video every day. Videos will be made available via the paper's website, its mobile apps as well as its virtual reality apps and Samsung VR, the video service formerly known as Milk VR that's exclusive to Samsung's Gear VR headset.
-Good Morning
[post_ad]
GET THE MEDIA MORNING
NEWSLETTER
Your Media Morning: Chuck Packs it In / TheVerge Relaunches / Time Inc Officially Leaving Midtown / Instagram's Shoppable Selfie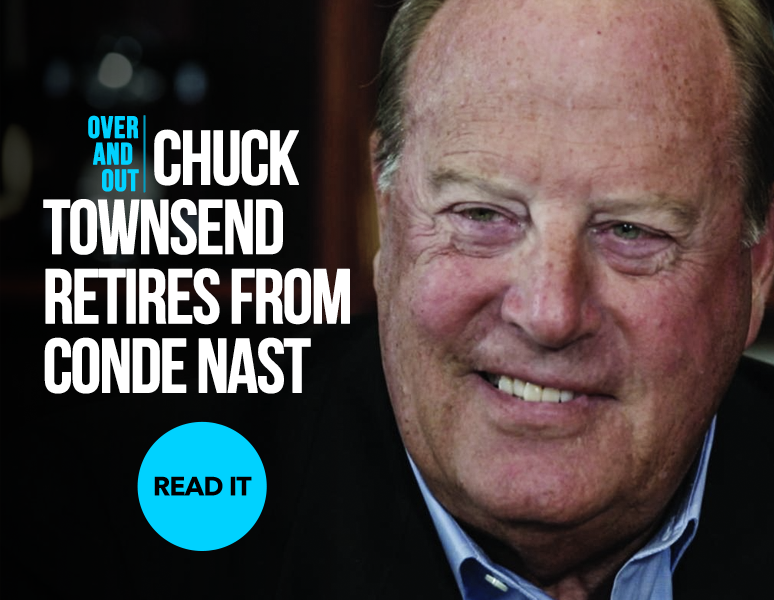 Reviewed by
Editor
on
7:00 AM
Rating: