NEW YORK TIMES MADE CONDE NAST'S TECH CHIEF OF NINE MONTHS AN OFFER HE COULDN'T REFUSE
MEANWHILE CONDE NAST ADDS DATA CHIEF TO ITS TALENT ROSTER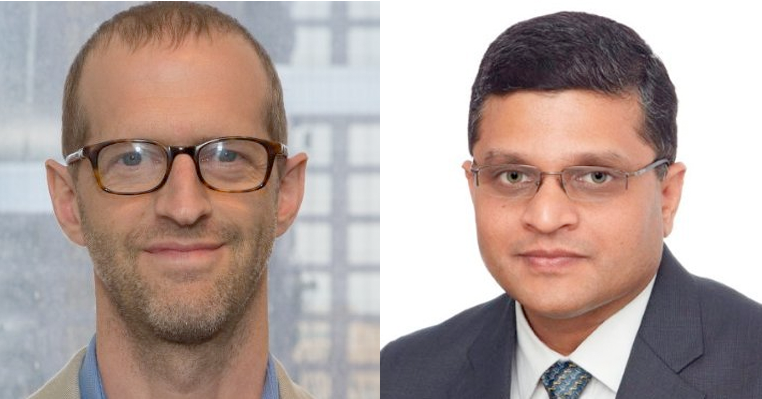 Nick Rockwell Karthic Bala
There are some shuffles happening at two of the media industry's storied companies. First over at The New York Times, the company announced that it has raided Conde Nast for its Chief Technology Officer Nick Rockwell who will start his new gig at the gray lady on November 16th. Mr. Rockwell according to his Linkedin page has only been in the CTO role at Conde Nast for only 9 months. He will report to the fast rising Kinsey Wilson, who is New York Times' executive vice president of product and technology. In the meantime back downtown at Conde Nast, the company's digital chief Fred Santarpia is bringing on a data star named Karthic Bala to be head of data strategy who coincidentally will also start his new gig on November 16. Title wise this new role is a step down for Mr. Bala who was president/chief data officer at Precision Health Data Institute at Everyday Health.
"Data strategy will play an increasingly important role for Condé Nast as we continue to expand our digital business," Santarpia said. "Karthic's extensive experience and in-depth knowledge will be fundamental as we grow our capabilities on all platforms."
Data is like gold for marketers and publishers. So much so that
Time Inc hired a doctor
to do their data combing.
[post_ad]
NEW YORK TIMES MADE CONDE NAST'S TECH CHIEF OF NINE MONTHS AN OFFER HE COULDN'T REFUSE

Reviewed by
Editor
on
10/27/2015
Rating: