LENA DUNHAM'S POPULAR NEWSLETTER "LENNY" GETS FANCY WEBSITE AND IS NOW PART OF HEARST'S FASHION AND LUXURY COLLECTION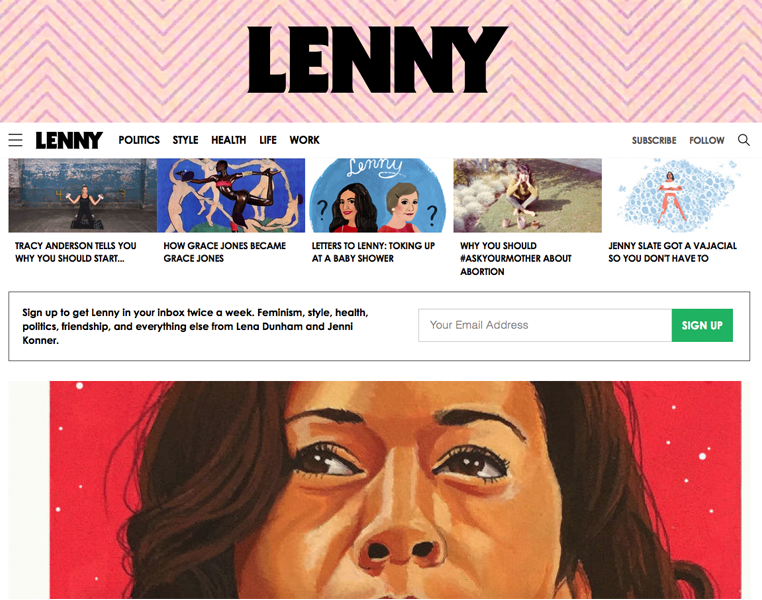 Lena Dunham's newsletter Lenny just got upped in the digital world as it is now part of the Hearst digital apparatus. The newsletter now has a snazzy website that sits on Hearst's MediaOS platform and carries Hearst ads as well. Hearst digital president Troy Young says that Lenny will strengthen Hearst's connection to readers and create new opportunities for marketers to reach young women, which seems to be a popular focus this month following Time Inc's acquisition of three female focused websites.
Hearst plans to sell traditional display ads as well as so-called "native" ads -- pieces of branded content that mimic editorial articles and videos and are created using the same publishing tools as Hearst's editorial content -- that will appear within the newsletter, on LennyLetter.com and on Hearst's own sites.

"We will work with the Lenny editorial team to develop content and ideas for advertisers. We'll also use the other distribution points, LennyLetter.com and our sites, as a place to partner with advertisers," Mr. Young said. Hearst has yet to sign a deal with a brand to advertise on Lenny, but Mr. Young said the company's sales effort will "start in earnest" on Tuesday when it announces the deal with Lenny at its MagFront event.
more»
[post_ad]
LENA DUNHAM'S POPULAR NEWSLETTER "LENNY" GETS FANCY WEBSITE AND IS NOW PART OF HEARST'S FASHION AND LUXURY COLLECTION

Reviewed by
Editor
on
10/27/2015
Rating: