GAWKER NAMES VETERAN AND POLITICAL WONK ALEX PAREENE EDITOR IN CHIEF
APPOINTMENT SIGNALS BIG SHIFT TO MORE POLITICS JUST IN TIME FOR THE 2016 ELECTIONS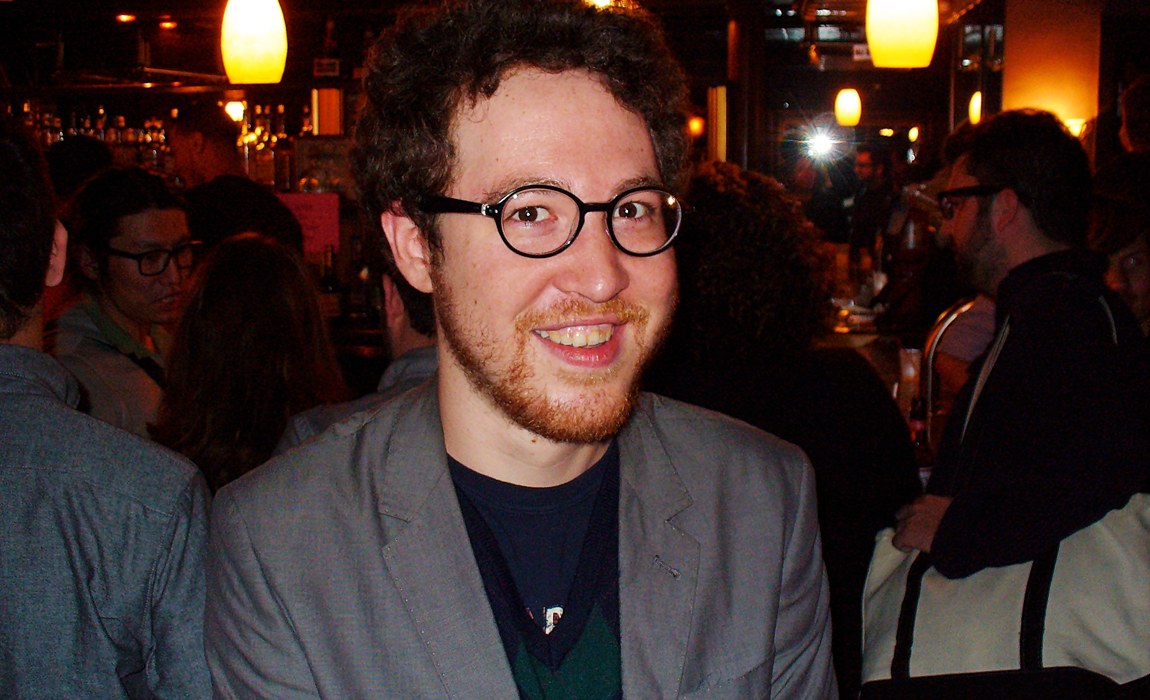 After closing out the summer on a loud note complete with two big exits after a story outing a top media executive was pulled, things are starting to simmer down at the new more nicer Gawker. Well apart from the Hulk Hogan lawsuit that Gawker's president thinks they will lose that is. The company is finally getting its editorial ranks back online by naming Gawker vet Alex Pareene Editor In Chief. Pareene has worked across the Gawker stable over the years on sites like Wonkette (sold) and yes Gawker. He's been around since the early 2000's during the reign of editors like Choire Sicha, Jessica Coen and Jesse Oxfeld. He replaces Leah Beckmann, who has served as acting editor in chief since the summer drama. His appointment as editor signals a new direction for Gawker which is expected to lean more political. His hiring isn't a huge coincidence at the same time that the 2016 race is heating up. With its traffic stalled, Gawker is looking to tap into the politics boom being enjoyed by other sites and Alex Pareene is their man.
From executive editor John Cook:
"Alex is one of the most talented and joyously mischievous political observers of his generation, and as we enter a presidential campaign cycle that promises to be nothing short of a terrifying circus, there is no one more suited to take Gawker's helm, Alex will soon have more to say about the direction he intends to take Gawker in over the coming years, but you can expect satire, wit, and reporting on the grievous state of our political class."
Here is the full Cook memo:
All:

I'm thrilled to tell you that, after a long search, Alex Pareene will be the next editor-in-chief of Gawker.com. Alex is one of the most talented and joyously mischievous political observers of his generation, and as we enter a presidential campaign cycle that promises to be nothing short of a terrifying circus, there is no one more suited to take Gawker's helm. Alex will soon have more to say about the direction he intends to take Gawker in over the coming years, but you can expect satire, wit, and reporting on the grievous state of our political class.

Alex has been in and out of Gawker since he was a pup, and sharpened his teeth at Wonkette. I've known him since his appletini-swilling days, and I watched him up close—I will admit, with some surprise—manage the process of building a crack team of humorists, writers, and reporters for First Look's Racket (and, later, Racket Teen) as Matt Taibbi's deputy. I was as impressed with his ability to run a budding editorial operation under stressful circumstances as I was disappointed that it never actually came to life. More recently he's been coordinating political coverage across all of Gawker Media while helping out on edits at Gawker.com. I'm excited to see how he applies the talented staff of Gawker to the task of skewering, mocking, and decoding our political process over the next year.

Leah Beckmann deserves the gratitude and respect of all of us for stepping up as acting editor-in-chief of Gawker during a goddamned horrible time for the site's staff. She kept the wheels on, and she didn't have to. She stayed out of loyalty to her people when they needed her, doing a difficult and thankless job while navigating a move to her new home in Los Angeles. Like me, Leah has come and gone from Gawker a couple times since she started in 2011, in the process rising from an intern to running the site during a crucial and sensitive time. I missed her terribly the last time she left Gawker, and I will miss her terribly again as she leaves us. Please thank her for stepping into the breach and helping out.

John
[post_ad]
GAWKER NAMES VETERAN AND POLITICAL WONK ALEX PAREENE EDITOR IN CHIEF

Reviewed by
Editor
on
10/27/2015
Rating: