NATIONAL JOURNAL BRINGS BACK STEPHEN SMITH FOR A SECOND TOUR THIS TIME AS EDITOR IN CHIEF
Ben Pershing promoted to managing editor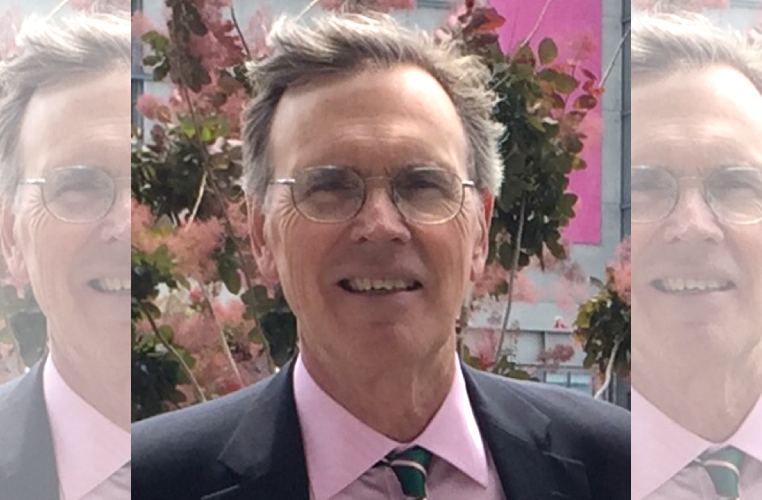 Following a
slew of changes
announced earlier this week, Atlantic Media's National Journal says it has named Stephen G. Smith as its new Editor in Chief. Mr. Smith will oversee the newsroom and lead the new charge to deliver premium content to subscribers/members. Here is the full press release:
Stephen G. Smith Named Editor in Chief of National Journal
Ben Pershing is Managing Editor
Washington, DC; October 29, 2015 - Award winning magazine editor Stephen G. Smith has been named editor in chief of
National Journal
, David Bradley, chairman of parent company Atlantic Media, announced today. In addition, Ben Pershing has been promoted to managing editor.
Smith will oversee the National Journal newsroom, which, as
announced earlier this week
, is sharpening its focus over the next few months to provide premium content to National Journal's members and subscribers, leaders and influentials across Capitol Hill, the federal government, and the advocacy communities. Together with Pershing, Smith will lead complete print and digital redesigns of
National Journal Daily
, which provides news, analysis and insights to help set the daily agendas for its readers.
Hotline
, also part of the core newsroom, will continue to track elections more comprehensively than any other publication. Pershing had been serving as editor of the
Daily
and managing the newsroom through recent transitions. He joined National Journal in 2014 as Washington editor.
"
Steve Smith was the editor of
National Journal
when I bought the magazine eighteen years ago. As we return National Journal to its roots as the provider of premium content for the Washington professional, I'm grateful to him and to Ben, both pros in this business, for their leadership, expertise and wisdom," said Bradley.
"I'm delighted to be returning to National Journal
and working for David again," Smith said. "While the tempo of journalism and the interests of National Journal readers have evolved, the need for essential information about government and politics remains as strong as ever. We aim to make ourselves even more indispensable to Washington's opinion leaders."
Smith was editor of
National Journal
magazine from 1996 to 1998; Bradley purchased the title in 1997. Before his first tour at
National Journal
, Smith was the founding editor of
Civilization
, which in 1996 won a National Magazine Award for General Excellence. He left National Journal to become editor of
U.S. News & World Report,
becoming the only journalist to hold senior-level editing positions at all three American news magazines. He was previously executive editor of
Newsweek
and nation editor of
Time.
From 2006 to 2014, Smith was editor of
The Washington Examiner.
Immediately before joining the
Examiner
, Smith spent three years as Washington bureau chief for the
Houston Chronicle
. Earlier in his career, he was Washington news editor for Knight Ridder Newspapers, and as an editor and reporter for the
Boston Globe
and the
Philadelphia Inquirer
.
Since leaving the
Examiner
, Smith has been a contract book editor and writer, collaborating on three non-fiction works this year. He also served as a contributing editor to
National Geographic
and
Smithsonian Journeys
.
Smith joins
National Journal
in early December.
Before joining National Journal in 2014, Pershing spent six years as a staff writer at the
Washington Post
covering Congress as well as local and national campaigns. He previously worked for a decade at the Capitol Hill newspaper
Roll Call
as a reporter and editor.
[post_ad]
NATIONAL JOURNAL BRINGS BACK STEPHEN SMITH FOR A SECOND TOUR THIS TIME AS EDITOR IN CHIEF

Reviewed by
Editor
on
2:04 PM
Rating: