Bloomberg Media Re-Launches Its Luxury Travel Mag Pursuits, Sans The Lame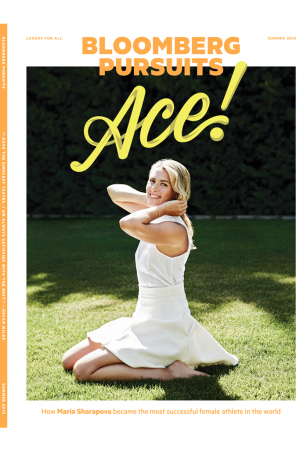 Emma Rosenblum who took editorial control of Bloomberg Pursuits back in January shared her version of the magazine with the higher ups at the company last week and is now sharing it with the world as she attempts to inject some new younger energy in the publication that is sent to Bloomberg's rich clients. The young editor likes putting people on covers and so she went with Maria Sharapova to create a look and vibe for the new issue that she calls summery, pretty, light and fun.
My goal was really to make it general interest. It's not specifically a men's magazine because our audience is split. I didn't want anybody to feel like they couldn't relate to it, I'm not really interested in super, super high-end billionaire stuff. Our new tagline is 'luxury for all.
more:
Bloomberg Media Re-Launches Its Luxury Travel Mag Pursuits, Sans The Lame

Reviewed by
Editor
on
6/01/2015
Rating: