Your Media Morning: Time Inc brings Back a Familiar Face, Business Insider Loves Instagram Stories, LinkedIn's 'Next Wave'
FORTUNE MAGAZINE LOSES DAN PRIMACK TO JIM VANDEHEI AND MIKE ALLEN'S NEW DIGITAL VENTURE
I'm leaving Fortune. You might already have read about it earlier this morning, in a journalistic piece of karma. But for those who haven't, I'm joining a nascent media startup whose co-founders include Jim VandeHei (co-founder of Politico) and Mike Allen (creator of Politico's Playbook newsletter, which makes him one of the world's few people who understand my daily schedule). And yes, it's backed by a host of venture capitalists and angels, which will add some degrees of conflict difficulty that I'll discuss at a later time in a different venue (Hi Steve Rattner - seriously, can you believe this?).
WITH ITS 'SOCIAL NOW' AD PRODUCT, TIME INC IS NOT WAITING ON FACEBOOK TO HELP IT MONETIZE 'LIVE
'
Time Inc. didn't want to wait for Facebook to come out with its own solution to monetize Live. Brands who want to integrate with Time's Facebook Live experience buy a package from Time Inc. with a guarantee of performance.
SPORTS ILLUSTRATED AND ENDEMOL SHINE BUDDY UP TO PRODUCE VIRTUAL REALITY DOCUMENTARY
The multipart, multi-platform production, the first complete ascent of Everest in VR, will premiere in early 2017 on Time Inc.'s new LIFE VR platform and SI.com in 360-degree video. Sports Illustrated will also feature coverage of this historic endeavor across its print and digital properties. The production, to be entitled "Capturing Everest," is presented by Sports Illustrated. LIFE VR, an extension of the historic LIFE brand, is Time Inc.'s dedicated virtual reality platform featuring next-level storytelling from across the company's global titles.
INVESTOR CALLS FOR LES MOONVES TO HAVE FREE REIN IF CBS AND VIACOM RE-MERGE
Chief Executive Leslie Moonves should get five years without interference from Sumner Redstone's family if the media company is merged with Viacom Inc investor Mario Gabelli told CNBC
on Tuesday
. The Redstone family's National Amusements Inc holds 80 percent of the voting shares in CBS and Viacom, and has urged the two companies to consider a merger.
HUFFINGTON POST'S EXECUTIVE EDITOR LIZ HERON IS EXITING
Heron joined The Huffington Post in October 2015. When Huffington Post co-founder editor Arianna Huffington stepped down in August, Heron was not named interim editor, but instead was named to an interim editorial committee tasked with finding a new editor to lead the site. It is not clear how close that committee is to naming Huffington's successor.
AXEL SPRINGER'S BUSINESS INSIDER IS BETTING BIG ON INSTAGRAM STORIES OVER SNAPCHAT
Business Insider's distributed media brand, Insider, is embracing Instagram video — particularly Instagram Stories. Focusing on reproducing listicles and live event coverage for the Snapchat copycat, Insider did more than 5.2 million views on Instagram Stories in September. Overall, Instagram is growing as a video platform for Insider, which has more than tripled the number of followers and monthly video views on the platform since July.
TO APPLY SOME PERSONALITY TO CHATBOTS PUBLISHERS/BRANDS BRING ON ACTORS AND COMEDIANS
Publishers, like Quartz, are happy using the human touch to power the news in its chatbot-based app. "We'll need to make a lot of progress in natural-language processing and artificial intelligence before bots can be all they are cracked up to be," said Zach Seward, svp of product and executive editor of Quartz. "For now, at least, nothing beats humans."
FOX NEWS HOST MEGYN KELLY PROFILED IN SUCCESS MAGAZINE
Megyn Kelly wants to hit someone. That's her approach to journalism. She wants to press, to prod the people in power—or seeking power, as the case may be. She wants to see if they'll squirm in front of a camera. She wants to call out inconsistencies and highlight hypocrisy wherever she finds it. She feels it's her duty, her obligation as a journalist working for the American public.
DISCOVERY NETWORKS INTERNATIONAL RESTRUCTURES
Discovery Communications veteran Marjorie Kaplan is leaving her role as president of content for Discovery Networks International in London, which she took on a year ago, as part of a broader reshuffle of the international organization. Discovery president and CEO David Zaslav and Discovery Networks International president JB Perrette tapped Kaplan for the new role last year. She served as the international content leader
LINKEDIN'S 'NEXT WAVE' LIST INCLUDES TEN 35 AND UNDER RISING MEDIA STARS WHO INFLUENCE WHAT WE READ DAILY
These Next Wavers are all leading their own initiatives, but in many ways they're also all highlighting a few big themes
BLOOMBERG'S CAREFUL HUNT FOR NEW AUDIENCES
"If you look at our approach at how we play on platforms that we don't own, compared to other media companies, you'll see we do it a little differently, because we're part of a bigger exceedingly well-capitalized, healthy — for lack of a better term — technology company," Michael Shane, Bloomberg Media's newly appointed global head of digital innovation, told me. "So we aren't subject to the stormy winds of the rest of the media industry."
WALL STREET JOURNAL IS CLEANING UP ITS NEWSROOM
The Wall Street Journal is in the middle of a newsroom overhaul. And, according to its top editor, that transformation will include a sharper focus on cutting out editorial flab. In a memo to Wall Street Journal reporters
Tuesday
, Editor-in-Chief Gerard Baker advised employees that unnecessarily long stories would be trimmed amid a newsroomwide focus on digital journalism.
MEDIA MOGUL BARRY DILLER CALLS TRUMP'S PRESIDENTIAL RUN AN 'EVIL MIRACLE'
This isn't the first time that Diller and Trump have butted heads. At the Bloomberg Markets Most Influential Summit in New York, Diller said he would move out of the country if Trump won the election. He also called him a "self-promoting huckster who found a vein. A vein of meanness and nastiness." Trump tweeted
on Saturday
that Diller was a "sad and pathetic figure," pointing out Diller's losses on The Daily Beast and Newsweek and saying the executive was "100 percent clueless on Internet."
THE STREET PINK SLIPS A DOZEN STAFFERS IN HOUSE CLEANING BY NEW CEO
Three months into David Callaway 's reign as CEO of The Street.com — the financial website founded by Jim Cramer — the company has laid off at least a dozen people, roughly 3 percent of its U.S. workforce. Editorial bore the brunt of the cuts. "The editorial leadership of The Deal and Real Money is gone," said one source, who said Callaway "is bringing in his own people.
-Good Morning
[post_ad]
GET THE MEDIA MORNING
NEWSLETTER
Your Media Morning: Time Inc brings Back a Familiar Face, Business Insider Loves Instagram Stories, LinkedIn's 'Next Wave'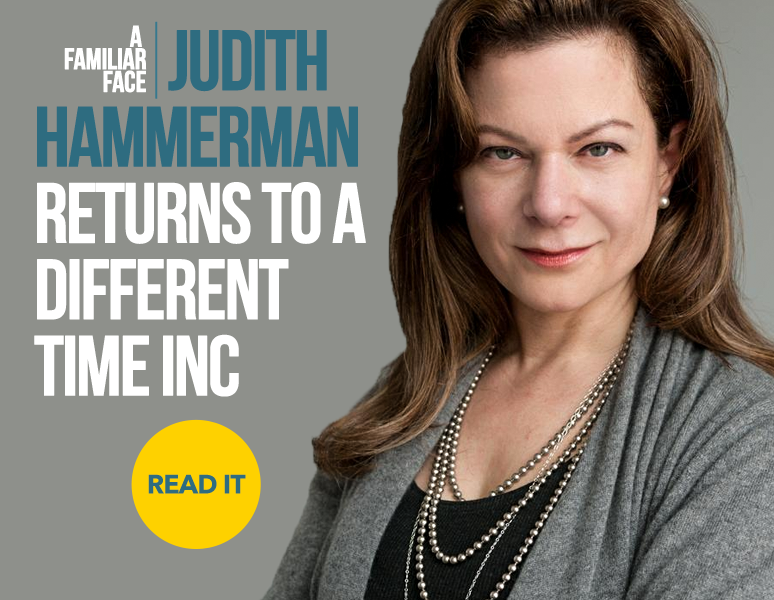 Reviewed by
Editor
on
6:25 AM
Rating: