Your Media Morning: Everybody's Thinking About Twitter, Conde Nast Owner Si NewHouse's Health is in Decline, The Magnolia Journal is Almost Here
With: Candy Liu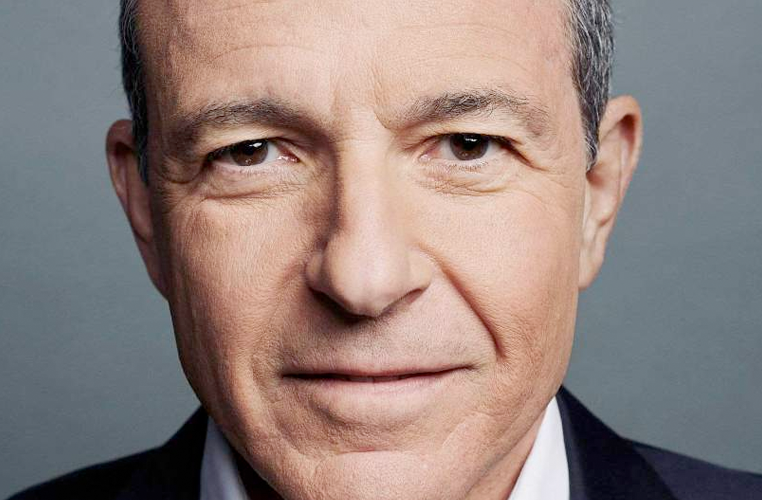 DISNEY CEO BOB IGER
RECODE'S PETER KAFKA THINKS DISNEY WON'T BUY TWITTER
How does Twitter work as a Disney-owned operation? Forget, for a moment, whether Disney could fix Twitter's fundamental product problems, which have capped the company's growth. Or whether Disney is ready to associate its pristine brand with a platform that's become a playground for the worst people on the internet.
BY THE WAY, MICROSOFT IS ALSO THINKING ABOUT A TWITTER BID
Twitter, which is said to be entertaining buyout bids, may also have Microsoft as a potential suitor, a source told CNBC
on Monday
. CNBC's David Faber reported on "Closing Bell" that the social media giant is moving closer to a formal sale process for the company, according to sources familiar with the situation. However, he said, that does not mean it is in that formal process yet.
TWITTER CO-FOUNDER EV WILLIAMS IS THE ONE PUSHING A SALE
Twitter hadn't received official bids as of
Friday
, and there's no assurance an acquisition will happen. Internally, there are disagreements. Co-founder and board member Ev Williams is interested in a sale, while CEO Jack Dorsey is not so keen, according to people familiar with the matter.
HERE'S WHY VICE AND OZY ARE DIVING INTO TRADITIONAL TV
The new media landscape has seen a wave of job cuts and uncertainty in 2016, but Ozy Media CEO Carlos Watson sounds giddy when he talks about the future of his millennial-focused startup, which turned three last Friday.
BLOOMBERG MEDIA INSTALLS HEAD OF DIGITAL STRATEGY
Kibi Anderson recently joined Bloomberg Digital as our new Head of Digital Strategy and Business Development. Kibi is tasked with identifying and closing new partnerships and strategic relationships that help to expand the reach and monetization of our digital products. She will also play a critical role in assessing new business opportunities focused on improving top line performance and growing our global business working closely across all functional groups and with senior leadership.
THE NEW YORK TIMES MUST BECOME A GLOBAL MEDIA COMPANY TO DOUBLE ITS DIGITAL BUSINESS
That's no easy task, even for a brand that commands such global recognition and respect as the New York Times. The challenges the Times faces are many. Europe alone has 44 countries and more than a few languages. The global ad market is highly fragmented. And, of course, the Times faces stiff competition from entrenched rivals.
BUSINESS INSIDER ERECTING PAYWALL FOR SMALL RANDOMLY SELECTED GROUP OF USERS
Business Insider, according to co-founder and CEO Henry Blodget, has long harbored ambitions to create a dual-revenue business model, buoyed by both advertising and subscriptions. The company plans to test those ambitions, starting this week, with a "small," randomly selected group of readers, who will be prompted to subscribe to Business Insider. As is standard with so-called metered paywalls, the readers selected for this test will get an allotment of free articles. Multiple meter levels will be tried, starting at 10 free stories. For those impacted, the meter will re-start every 30 days.
MEREDITH'S NEW LIFESTYLE MAGAZINE WITH CHIP AND JOANNA GAINES IS CALLED THE MAGNOLIA JOURNAL
Two months
ago it was announced that Meredith was buddying up with the stars of HGTV's Fixer Upper, Joanna and Chip Gaines to launch a new magazine around the couple's growing texas brand Magnolia. At the time of the announcement, the working name for the new magazine was "Joanna and Chip Gaines Magnolia Lifestyle".
GWYNETH PALTROW'S GOOP BEEFS UP WITH SEVERAL NEW HIRES
The site is growing its foundation with a trove of new hires in the editorial and business divisions. Goop closed a $15 million round of Series B funding in August, and launched a buy-now-wear-now fashion label this month, which the company said sold out
in five days
.
TIME INC'S CONTENT CHIEF ANNOUNCES THE CREATION OF 10 DIGITAL DESKS
"The job of each desk will be to cultivate and grow our digital audiences in its area," Mr. Murray said in the memo, which was obtained by Ad Age. "The desks will include reporters and editors from different brands who will continue to work for those brands, but the desk heads will coordinate their efforts to help Time Inc. innovate and grow."
AOL ENTERS MAJOR VR AD DEAL
Verizon's AOL has signed its first major virtual reality ad deal since it announced it purchased VR and 360-degree video company RYOT. The deal, which a spokesperson for AOL said was worth seven figures, will leverage RYOT to create a branded video series, written articles, social media posts and 360-degree/VR videos in partnership with American Family Insurance and media agency Mindshare. The series will focus on heroes inside their communities overcoming their challenges. It will run from late October until the end of the year.
SUBSCRIPTION REQUIRED
AXEL SPRINGER'S CEO SAYS OLD MEDIA IS AT RISK OF EXTINCTION
Mathias Döpfner, CEO of German publisher Axel Springer, has outlined an apocalyptic vision for old media, warning many traditional companies will die, unless they reach agreement with the dominant technology groups such as Google and Facebook. "If there is not a real, sufficient and big business model on the search-driven side … and there is no business model at all on the social [media] side, the number of content producers will deteriorate fast."
CONDE NAST OWNER SI NEWHOUSE'S HEALTH IS IN DECLINE
You might have wondered whatever happened to Si Newhouse, the owner of Conde Nast, and the man who gave us Anna Wintour. It turns out the 89 year old is very ill with dementia, according to his brother Donald Newhouse. "He's lost most ability to speak, and he also has motion problems, uses a walker or a wheelchair."
-Good Morning
[post_ad]
GET THE MEDIA MORNING
NEWSLETTER
Your Media Morning: Everybody's Thinking About Twitter, Conde Nast Owner Si NewHouse's Health is in Decline, The Magnolia Journal is Almost Here

Reviewed by
Editor
on
9:39 AM
Rating: