Buzzfeed Still Believes in The Homepage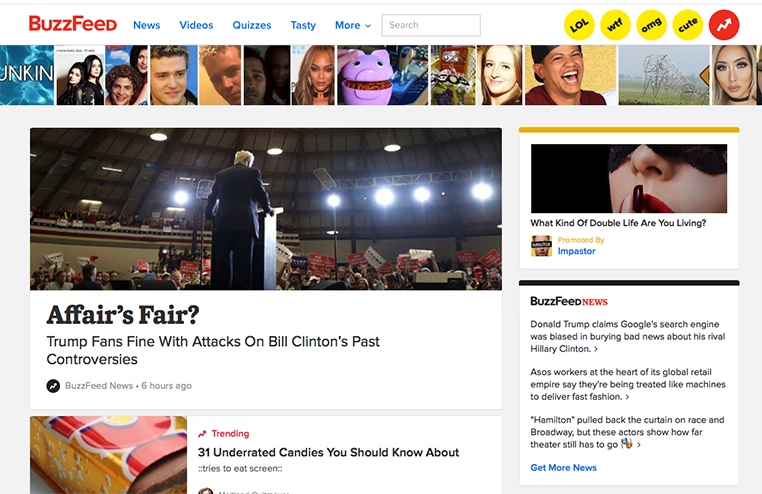 NEW BUZZFEED HOMEPAGE
Buzzfeed
is known to reach the bulk of its readers via a massive social media content distribution network. But the company is hoping to increase the direct traffic to its website with a new homepage. The company spent the past six months revamping its homepage which launched today.
Said Chris Johanesen, BuzzFeed's vice president of product:
"Our distribution strategy has been about not trying to force everyone to come to our site. But we do have a fairly big audience that comes to BuzzFeed.com,We know that audience is highly engaged and shares a lot and consumes a lot of content. So we think that the BuzzFeed homepage can be the best version of BuzzFeed content and the center of our ecosystem."
[post_ad]
GET THE MEDIA MORNING
NEWSLETTER
Buzzfeed Still Believes in The Homepage

Reviewed by
Editor
on
10:05 AM
Rating: