This is How Snapchat Went From Disappearing Messaging App to a $16 Billion News Destination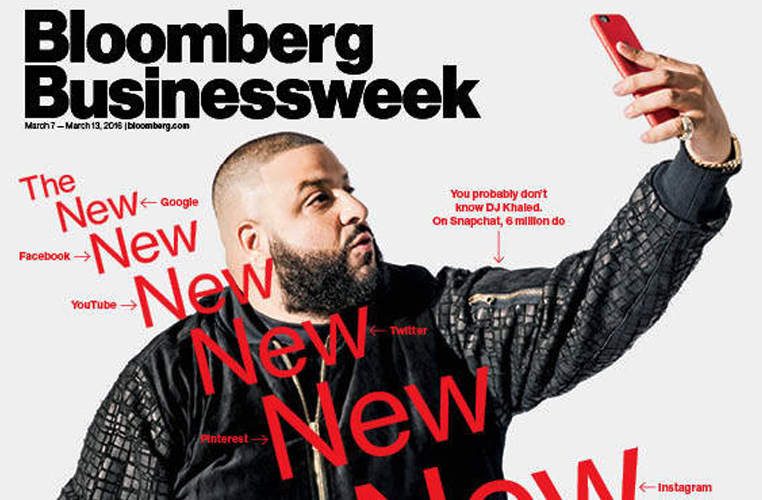 Snapchat, the app that every publisher and media brand is jumping on, has grown into something more than just a cool disappearing messaging app valued at $16 billion. It is now where kids go to watch news. Bloomberg.com digs in and breaks down how it all happened even as many of its users still don't quite understand what its about.
If you want to understand Snapchat, the insanely fast-growing and—to people born before 1990—straight-up insane messaging app and media platform, DJ Khaled is your Virgil. If you were one of the 100 million people who logged in to Snapchat each day during Super Bowl weekend, his thick beard and full frame were impossible to miss. You would have seen clips of him at an impromptu concert where he was mobbed by several hundred screaming fans waving giant cardboard keys, or at a raucous party sponsored by PepsiCo, or in a pedicab he hailed after the game. "Ride wit me through the journey [to] more success," he captioned that last video, as his chauffeur pedaled furiously.
more»
[post_ad]
This is How Snapchat Went From Disappearing Messaging App to a $16 Billion News Destination

Reviewed by
Editor
on
3/03/2016
Rating: