The New Ratter.com Is Live and Ratting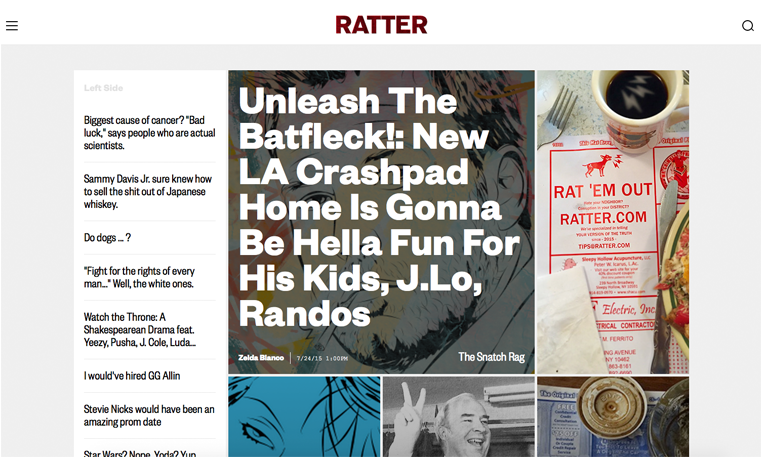 A.J. Daulerio's Ratter.com website is up and running. Back in May he fired the entire Ratter editorial staff signalling that his original strategy and approach was not the right one. This happens from time to time in digital media where websites, pull back, reboot and come back bigger and better. Now all we have to do is wait and see if this new approach will be a hit or miss for Daulerio.
All this YELLING is one of the reasons we won't be having comments anytime soon. There are plenty of other social media platforms for people to express anger. If you're reading this, you know where they are.

Our one request to you, current or ex-reader, is this: stop being so cynical. That's it. The current media climate doesn't reward cynics as much as it used to and, honestly, why take so much joy in seeing other companies and humans fail? It's not even born out of competition anymore: it's just kneejerk contempt.
[post_ad]
The New Ratter.com Is Live and Ratting

Reviewed by
Editor
on
1:10 PM
Rating: