The Value of Vision: Meet Media Maverick Marve Frazier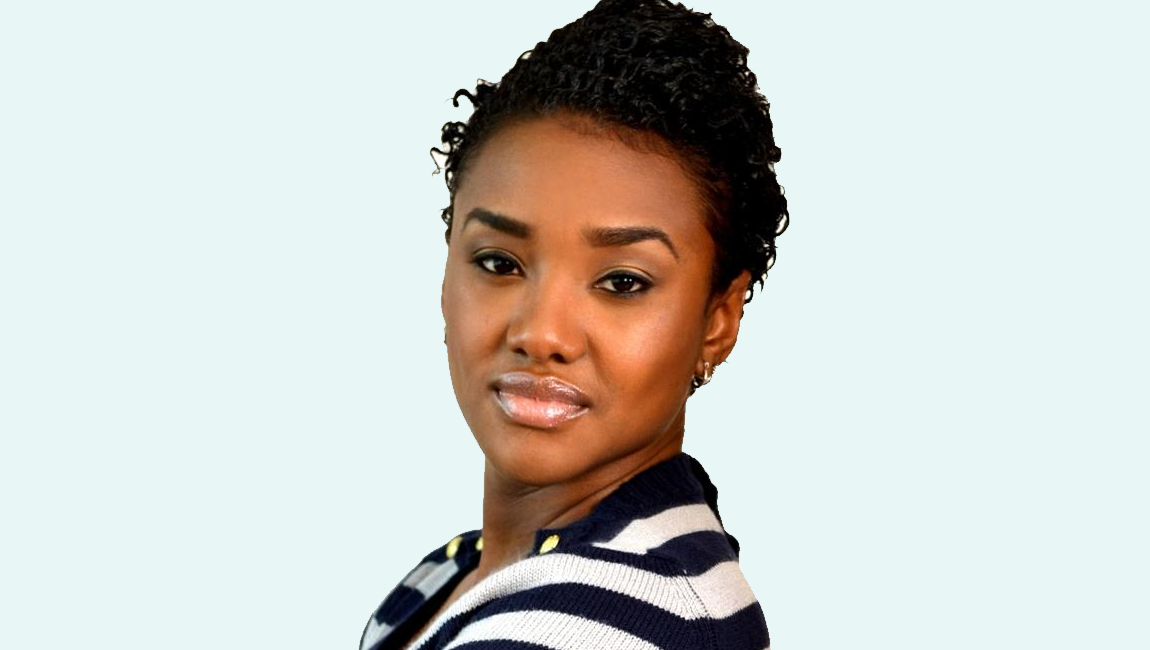 MARVE FRAZIER
Historically Black Media has helped African Americans connect to the world around them where mainstream news missed the mark. Whether it was the Green Book of the civil rights movement to assist motorists while navigating across segregated state lines or the editorials of EBONY and JET showcasing how beautiful our Black really is, African Americans require a voice that matches the variety of our culture.
Today, the landscape has changed. Although we still have more stories untold, most mastheads lends us more images, less words; more likers, less readers. So what's left in a story? Do we want to be entertained more than we desire to be educated? Celebrity gossip ignites more trending topics than economic, financial, and political points of interest, but somehow, someway Marve Frazier has found the balance.
At first glance, BOSSIP (by the portmanteaus title alone) never made it to my news feed. Black celebrity gossip isn't on my radar and I had underwhelmed the brand to just that. Days ago, I had the pleasure of interviewing Marve Frazier, Chief Creative Officer of
Moguldom Media
and CEO of its flagship website
Bossip.com
, and now my perspective has completely changed.
Nine Years in April
A few months following the launch of Bossip in 2006, its creator, Jamarlin Martin, assigned Marve Frazier to elevate the brand's Google juice in the world of celebrity gossip. Less than a decade later, BOSSIP draws in monthly 4.5 million unique visitors, in addition to, 90 million page views a month. Marve's metrics mantra is simple; "Never be the version of something else." Its news feed is renewed daily with original content comprised of breaking news and investigative reporting always seasoned with satire to get the comments sections brewing (which Marve trolls often).
Management and Motherhood
With the birth of her new role at Moguldom, simultaneously Frazier gave birth to her son. Although she works seven days a week, there's harmony in the Frazier home (thanks to Yoga and Pilates). She believes over the years being a Mom has quantified the quality of her leadership with the Bossip staff. She coaches them in 3 easy steps, "Work Hard. Be Authentic. Be A Trendsetter.", seemingly it has eliminated the need for micromanagement of her staff. BOSSIP got bars! Under daily deadlines, they churn out culture commentary relative the rhyme of a hot sixteen.
From Blogging to a Broader Screen
BOSSIP readers rarely recognize the absence of the word, "RATCHET" in its posts. Yet, Frazier banned it from her newsroom and believes there's no place for it in BOSSIP articles. More of a politico than a pop culture newsie, she holds a genuine interest in empowering minority voices in the world around her. So, BOSSIP's content coverage is fluid and incorporates even more depth outside of the hot topics of who's wearing what or who's dating whom. This attention to detail is exactly what separates the BOSSIP entertainment value from its competitors.
Last Monday, BOSSIP TV launched YOUTUBE channel in which Marve had an integral hand in composing and producing. Frazier is a dynamic voice over talent, and this new extension of BOSSIP's identity came to creation after years of private pursuits from various networks to get the online powerhouse in the ranks of a televised TMZ-esque bleacher report. The web series is a satirical sketch of what we know and love about the brand. Here's the scoop!
Atlanta, Georgia is the BOSSIP TV backdrop of the web series. The Media Mistress, Sean, is in her early thirties and operates in takeover mode 24/7. From the outside looking in, her staff is a band of brainy misfits, and yes everyone has an opinion. When it comes down to it, Sean knows how to motivate her troops to complete every media mission they encounter! She's revered by her staff with a balance of respect and fear, but it never complicates their creativity to make her proud. The cut throat chaos of celebrity gossip compounded with normal office drama existing within the synergy of her staff is a family feud you'll never want to miss a minute of.
Don't take our word for it, press play below
The Value of a Vision
Marve often gets questioned on the why of what she does, because she has a knack for making it look so easy. For her, there are no real secrets to success beyond the dedication of truly loving the work that you create for yourself. She notices that young people often get lost in the sauce of what everyone else is doing, and quickly become derailed from their own originality by presumably "keeping up". Yet Frazier understands misfortune, recovery, and redemption. Her optimism helped her pull through from a near death car accident years ago and from those moments she covets the frailty of life itself. Her sage advice to young visionaries is "Always stay true to yourself. Experience life and be in the moment. Control what you can control. There's value in original thought!"
Varied from other news channels, BOSSIP is far from the version of something else. This interview renewed my confidence of the change agents walking among us in Black media. Marve Frazier is in the fold of future reporting and what Black News and Entertainment should be.
[post_ad] [full_width]
The Value of Vision: Meet Media Maverick Marve Frazier
Reviewed by
Editor
on
March 23, 2015
Rating: