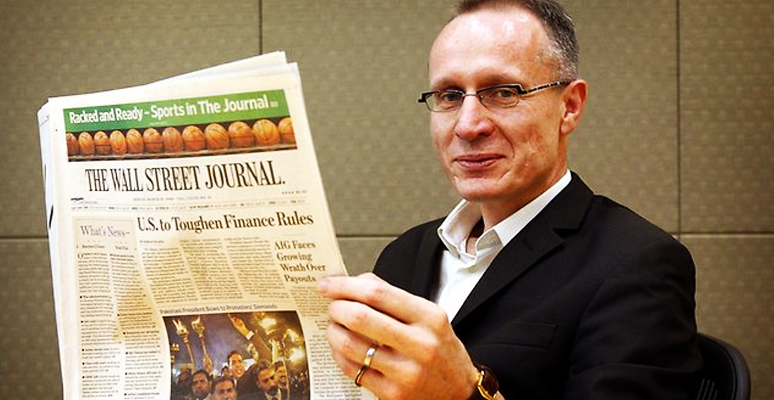 NEWS CORP CEO ROBERT THOMSON, KING OF PRINT
The CEO of a pure print media group saying he believes in the power of print, and that print is undervalued because we live in digitally distracted age is not a shocker. Hey, the CEO of a pure digital company is going to talk up his business too right? Robert Thomson, the head of print media giant News Corp is doing just that as he tries to sure up confidence in his company and its future.
By doubling down on enthusiasm for print, such as newspapers like The Wall Street Journal, the New York Post and the Times of London, among other News Corp tabloids and broadsheets in the U.K. and Australia, Thomson underscored a belief that the company's legacy assets will survive headwinds that have sent many publishers' revenues on a downward spiral.
source››