Times reporter brings unwanted scandal to Pinch and company
Published: Wednesday, March 07, 2007
-Shomari Hines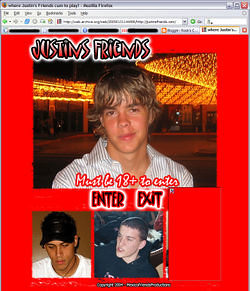 New York Times investigative reporter Kurt Eichenwald is creating a load of drama for the newspaper because he paid a former teen porn star to spill the beans. We only hope that's all he paid him for (kidding). Anyway the Times issued a editor's note yesterday saying that the editors and readers should have known about the money, but to be honest, as readers of the New York Times we could care less how you get your information.


Eichenwald, now in the employ of soon-to-launch Portfolio magazine, told The Post he and his wife sent the check to Berry to help rescue the boy and that he had no plans to write an article at that time.
"I said to my wife, this is the way we can find him," Eichenwald said.

He added that he didn't mention the check to his editors or in his articles because "in my mind it was a resolved issue" after Berry paid him back.

"I'm not going to defend that I failed to mention it, but it wasn't out of malice," he said. "It was just out of being overwhelmed . . . The reality is, I ended up in counseling. The experience was exceptionally traumatic."
TIMES SCRIBE SENT 'NET PORN SUBJECT $
[NYP]
Labels: NYTimes