Time Inc's Buyout Price is Now Above $20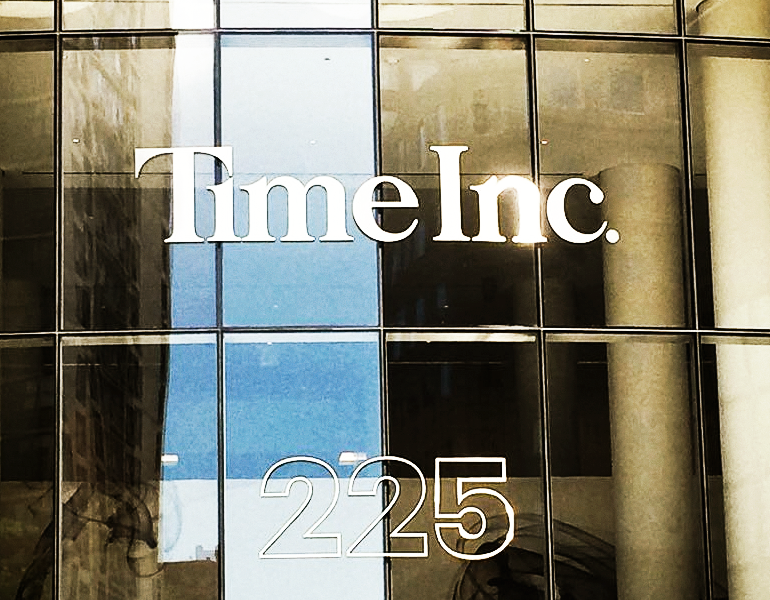 If anyone was wondering why the buyout consortium fronted by billionaire Edgar Bronfman Jr dropped out of the bidding for Time Inc, it's probably because they balked at the buyout price which is now well above $20 a share thanks to a stock bounce. Or according to some reports, they didn't like what they saw after reviewing the company's books. It was the Bronfman lead group that busted this whole thing wide open when they took a run at the company last November with an offer of $18 a share but Time Inc rejected the offer. Bronfman and company came back to the table but this time they had some competition from Meredith Corp and 3 ghost companies. Last week Time Inc informed all interested parties to submit their offers by the following week (this week). The board of Time Inc wanted to see how they valued the company and then would take next steps.
Well as of last night as we all now know, Bronfman took his deep pockets and walked away ending his effort to buy the almost 100 year old company leaving Meredith as the only suitor (publicly) at the table. But Bronfman may not be the only one who balked at the price which could explain why Time Inc has extended the offer deadline. The company is probably giving the remaining bidders a chance to hit or come close to the $20+ a share price. So when the new deadline arrives, Time Inc will either agree to be sold, or remain independent and instead seek an investor to inject some cash into the thing. Or they could extend the offer deadline again if the stock price ticks up even more. However if they're really serious about selling, then they need to decide soon or risk seeing offers reduced or pulled along with a sinking stock price and value. There is also that little fact that the company isn't really making any money and its revenue has fallen every year since 2011. Time Inc's board may be basing their offer expectations on brand potential and reach which shouldn't be ignored. But potential suitors are no doubt mostly basing their offers on the cold hard numbers which tells a completely different story.
[post_ad]
Time Inc's Buyout Price is Now Above $20

Reviewed by
Editor
on
5:54 PM
Rating: