Your Media Morning: Hearst Magazine's Pioneer Woman Accused of Racism, Snapchat's TV Ambitions
WAIT. SAY WHAT NOW?
"
It has absolutely NOTHING to do with people, it's just food
"
-SOURCE ON REE DRUMMOND
YAHOO CEO MARISSA MAYER WILL NOT RUN REMAINING BUSINESS AFTER VERIZON SALE
Yahoo said

Monday

that after it completes the sale of its core search business to Verizon and Marissa Mayer and co-founder David Filo step down, as previously announced, as board members of Altaba, the new name for the remaining holdings, Thomas McInerney will run that part of the business as CEO.

GAWKER FOUNDER NICK DENTON IS DONE WITH DIGITAL MEDIA
I want to do something around messaging and online forums. Digital media is extremely competitive today so whatever you are doing should not be the same as what others are doing.

WILL MEDIA PARTNERS ADAPT TO SNAPCHAT DISCOVER'S TV AMBITIONS?
Snap plans to prioritize the placement of original shows made for Snapchat Discover, according to two sources. Since its January 2015 launch, Snapchat Discover has been a home for daily magazine editions from dozens of media partners including ESPN, Cosmopolitan, BuzzFeed and Vice. But with Snap's latest obsession being in the TV and the entertainment business, the company wants to place a spotlight on individual shows made for Snapchat Discover.

WACKY VIDEO SHOWS CUMULUS CEO MARY BERNER ASKING STAFF TO TAP FRIENDS AND FAMILY TO HELP GENERATE SALES LEADS FOR THE COMPANY
Berner, with her company's shares and revenue sagging, is asking all staff members in a recent company video to tap friends and family to generate leads for the firm's ad sales unit, according to sources, who described the wacky video to The Post. The video features an animated howling wolf, who approaches coffee shop owners to talk up the benefits of radio ads, sources said.



TWITTER INSISTS THERE'S NO TRUMP BUMP


"People are on Twitter because they want to know what he says at

midnight

. They [Twitter execs] are giving no credit to his content. Trump has had no effect on their growth, they believe that." Twitter argues that 'bots generating tweets has more of an effect on increasing usage than elections.

WHILE WE'RE ON TWITTER, A NEW STUDY HAS CONCLUDED THAT ALMOST 50 MILLION TWITTER ACCOUNTS ARE NOT PEOPLE
A big chunk of those "likes," "retweets," and "followers" lighting up your Twitter account may not be coming from human hands. According to new research from the University of Southern California and Indiana University, up to 15 percent of Twitter accounts are in fact bots rather than people. The research could be troubling news for Twitter, which has struggled to grow its user base in the face of growing competition from Facebook, Instagram, Snapchat and others.



VERIZON LOOKS TO AID GROWTH OF EARLY STAGE "DISRUPTIVE TECH" COMPANIES IN DIGITAL AND ENTERTAINMENT MEDIA


Verizon Ventures and R/GA are teaming on a program focused on helping growth and early-stage companies that are involved in "disruptive technologies" tied to digital entertainment and media consumption. They said the focus of the Verizon Media Tech Venture Studio will be focused on, but not limited to, areas such as content creation and personalization, VR/AR, AI, image recognition, content distribution, interactive advertising, eSports, and other emerging digital media platforms.



VIACOM'S NICKELODEON ROLES OUT ON AIR BRAND RERESH


Nickelodeon will have a different on-air look and feel by the time its signature Kids' Choice Awards airs. The channel is launching a brand "refresh" that "reflects the play, surprise and imagination in kids' lives" and delivers on the net's "mission to help make the world a more playful place."



WARNING ISSUED TO AD CLIENTS ABOUT EXPLICIT ADULT CONTENT ON SNAPCHAT


GroupM, which oversees billions of digital-advertising dollars as the media investing arm of the ad giant WPP, recently sent clients a memo about their ads possibly running before or after "explicit adult content" on Snapchat's Stories feature.



NY TIMES EXECUTIVE EDITOR DEAN BAQUET: BUZZFEED IS JOURNALISM AND BREITBART IS NOT


Dean Baquet, the executive editor of the New York Times, hates the idea of being an arbiter of journalism. So he said at a session this morning at the SXSW conference in Austin. But he did go on to contend that BuzzFeed is clearly journalism—not a controversy-free stance and that Breitbart is not.



-Good MEDIA Morning To You!

Don't forget to share this morning's issue with colleagues and friends.


[post_ad]
Your Media Morning: Hearst Magazine's Pioneer Woman Accused of Racism, Snapchat's TV Ambitions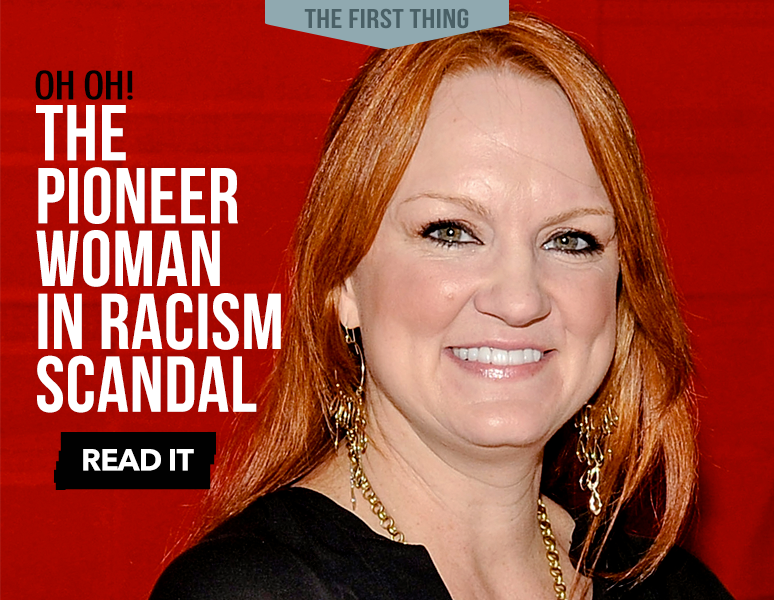 Reviewed by
Editor
on
Monday, March 13, 2017
Rating: