Your Media Morning: Gawker and The Hulk Settles / Time Inc's Revenue Misses / Wretched Time For Print Employees / Facebook Will Build In App Cameras
TIME INC REVENUE MISSES AS PRINT AD SALES CONTINUE TO COLLAPSE:
The company said print ad revenue, which accounts for more than two-thirds of total ad sales, fell about 10 percent to $288 million, in the third quarter ended
Sept. 30
. The publisher's digital advertising revenue increased 63.3 percent to $129 million. Time Inc's total revenue fell nearly 3 percent to $750 million, missing the average analysts' estimate of $770.6 million, according to Thomson Reuters
CONDE NAST'S TECH PUBLICATIONS LAUNCH $4,000 A YEAR MEMBERSHIP PROGRAM:
Condé Nast's Wired Media Group, consisting of Wired, Ars Technica and Backchannel, is going a step further. It's launching a membership program for executives who want to stay on the cutting edge of technology. For $4,000 a year, members of the Emerging Technology Council (and up to four of their colleagues) get access to in-person and virtual events where they can hear presentations by tech startups; join a 24/7 online community; receive a newsletter (likely monthly) and other perks. The first event, set to take place in January, will be a virtual discussion on intelligence and machine learning with Ars Technica founder and editor in chief Ken Fisher.
A WRETCHED DAY, WEEK, MONTH YEAR FOR ANYONE WHOSE PAYCHECK DEPENDS ON PRINT ADVERTISING:
The Wall Street Journal has started the process of laying off staff and will significantly trim down its print edition as it grapples with advertising revenue declines. The downsized Journal, which will debut
November 14
, will combine some sections and reduce others, resulting in less coverage of arts, culture and local news.
FACEBOOK ADDS THE EQUIVALENT OF TWITTER'S ENTIRE USER BASE

IN ONE YEAR

, BUT:
The stock fell, despite the fact that Facebook increased its revenue by 56% over the same period last year, increased its net income and earnings per share by 166% and 165%, respectively, and increased its monthly active users by 16% to 1.8 billion. The company reported enviable operating margins of 45%. Facebook is growing faster than startups and high-growth tech companies that arguably have much more room to grow than it does, and it's a profit machine, to boot. CEO Mark Zuckerberg has had an impressive run.
MIC'S NEW iOS APP DOESN'T EVER HAVE TO BE OPEN BY THE USER
: Mic is attempting to solve the problem of notification and app overload with its new Mic for iPhone app for iOS. The app serves news summaries and short videos, all in the form of notifications, so users don't have to take the tedious step of opening the app or even unlocking the phone. "We're trying to make it as frictionless as possible to get the most important stories, to get enough context quickly," said Cory Haik, Mic's chief strategy officer.
FACEBOOK WILL CONTINUE TO GO AFTER SNAPCHAT, THIS TIME WITH NEW APP CAMERA:
CEO Mark Zuckerberg outlined Facebook's plans to build cameras right into its apps, much like Snapchat.
On Wednesday
, Mr. Zuckerberg discussed Facebook's experiments to develop a new camera for its apps after reporting earnings. The camera will be close to the heart of the experiences inside Facebook, Messenger and WhatsApp.
PRINT ADVERTISING REVENUE ERODING RAPIDLY AT NEW YORK TIMES:
The New York Times was obviously not happy to report an 18.5% drop in print advertising revenue for the company's third quarter, but CEO Mark Thompson sought to convince analysts that it's not the end of the world.
THE DESIGN COMMUNITY DESTROYS THE RELAUNCH OF VOX MEDIA'S 'THE VERGE' WEBSITE:
They simply killed the logo and switched from a weird 70s to a cheap 90s sci-fi look, with all those 45° angles (you nailed it, I thought the same thing). By the way, they lost all their charisma when Topolsky left. The Verge is a bad media itself. So the redesign that is just as pretentious and douchebaggy as themselves is quite alright, I think.
AMERICANS, BRAZILIANS AND BRITS REALLY LOVE NETFLIX:
Netflix Inc. is the most-loved brand across the U.S., U.K. and Brazil, according to The Love Index 2016, compiled by Accenture Interactive and the company's design unit, Fjord. Apple Inc. , Microsoft Corp. and Netflix are the most-loved brands in the U.S., according to the research. And consumer interactions with Netflix, FitBitInc. , Amazon.com Inc. Apple and Facebook Inc. are setting benchmarks for brand experiences across other products and services in the U.S.
THE SKIMM HITS 4 MILLION SUBSCRIBERS:
At the Skimm, which sends a newsletter called Daily Skimm to the in-boxes of more than 4 million young professionals each morning, the debate was the main event, too. But the tenor of the Skimm's coverage was, uh, less formal: "Trump and Hillz had a night out in Vegas," the summary began. In Skimm parlance, "Hillz" is Hillary Clinton. Donald Trump doesn't get a nickname, though during the 2012 election Mitt Romney was known as Mittens.
THE CO-FOUNDERS OF THE NOW DEFUNCT VINE APP IS WORKING ON A NEW LIVE STREAMING APP, 'HYPE':
Rus Yusupov and Colin Kroll hadn't officially debuted Hype, a live streaming app that offers a slew of creative tools that competitors, like Periscope and Facebook Live, don't have. But after privately testing it for three months from their SoHo headquarters in New York City, they figured it was pretty much ready for showtime. So they started broadcasting, official announcement be damned. "What a day today," Yusupov said as he kicked off the stream. "Heard some news from Twitter. It was kind of a surprise to us." Within minutes, enough viewers joined the broadcast that it crashed.
DIGITAL AD SPEND JUMPS 19 PERCENT:
It's so rare that we get to talk about unambiguously good news for publishers here on TMB that we thought we should mark the occasion - internet ad revenue rose 19.1 percent in the first half of 2016, according to an IAB study conducted by PwC. That marks an all-time high, driven by changing audience habits that are seeing them spend more time with publisher and brand content than ever before.
APPLE IS NOT INTERESTED IN TIME WARNER:
Apple is not interested in buying Time Warner at present, people familiar with the thinking at the company said. There is no Time Warner bid coming from Apple at this point, sources said, although the regulatory process could last for months, and things could change.
SUBSCRIBERS FLEEING DISNEY'S ESPN:
ESPN lost 621,000 cable subscribers in October, the most subscribers it's ever lost in a single month, Outkick the Coverage reports. The dramatic drop in subscribers coupled with poor viewership on sports content spells a clear and present danger for the sporting industry.
YOUTUBE RED ONLY HAS 1.5 MILLION SUBSCRIBERS
: When YouTube Red launched a year ago, the plan was for the service to grow into a competitor against the likes of Netflix and Hulu. Now, less than a year later, subscriber totals show that YouTube still has a long way to go before the public will accept paying a monthly fee for YouTube.
SNAPCHAT OFFERS UP NEW CAPABILITIES TO WOO ADVERTISERS:
Snapchat is trying hard to woo advertisers as it prepares for an IPO. The company is pushing attachments to ads such as articles, long-form video and app-install ads. Snapchat also is allowing advertisers to run horizontal video within the attachment rather than vertical, which is its signature style.
BUSINESS INSIDER WAS HACKED:
Business Insider was hacked
on Wednesday
morning. Attackers identifying themselves as OurMine posted and edited some stories on the US version of the website. "Hey, don't worry we are just testing your security, we didn't change your password or anything," the message said.
-Good Morning
[post_ad]
GET THE MEDIA MORNING
NEWSLETTER
Your Media Morning: Gawker and The Hulk Settles / Time Inc's Revenue Misses / Wretched Time For Print Employees / Facebook Will Build In App Cameras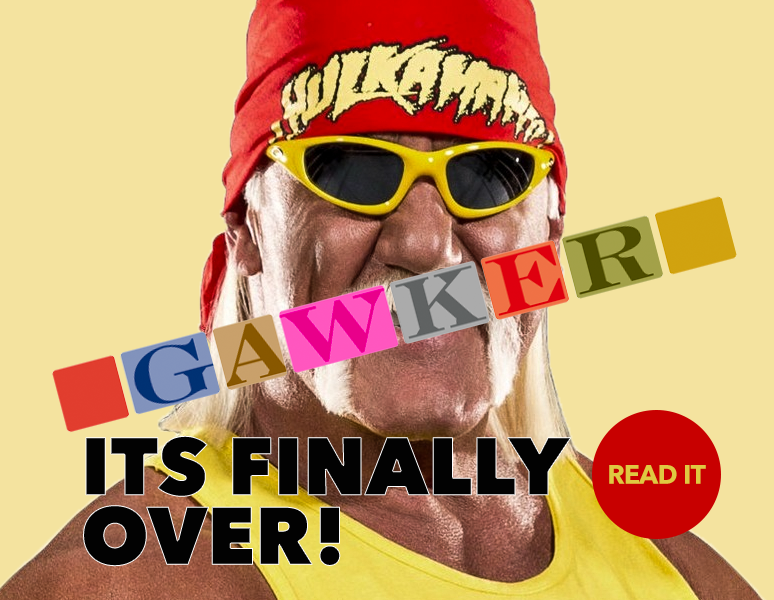 Reviewed by
Editor
on
Thursday, November 03, 2016
Rating: