NEW YORK TIMES NOT HAPPY WITH CURRENT VIDEO TEAM, PAYING THEM TO LEAVE SO THEY CAN HIRE A WHOLE NEW TEAM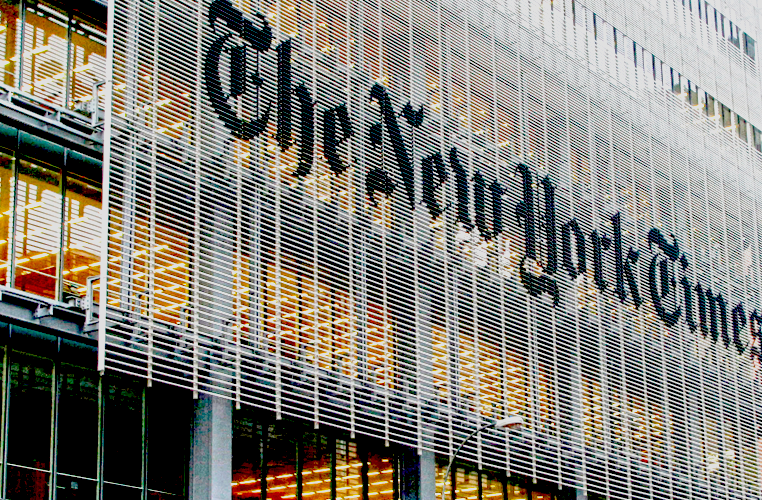 Apparently New York Times' top brass aren't happy with the company's current video team and so they've offered them money to leave. All current members of the video team are welcome to take a buyout and run so that the company can hire a brand new team. Nothing says, we don't believe in you like when your company gives you the option to take some cash and leave or get fired (same difference) so that they can hire someone else to do the job you thought you were doing well. The current team didn't have the deep experience executive editor Dean Baquet deeply desires to take their video offerings to the next level. This seems to be all part of their strategy to meet that $800 million in digital revenue by 2020. Video hasn't really been pushing the revenue needle and so a new team is being brought in who can move the needle.
While the Times has increased its video offerings over the past several years, video still hasn't become a significant revenue driver for the company. It is said to make up less than 10 percent of digital revenues, compared with nearly 20 percent for mobile and branded content, two other growth areas. The Times recently outlined a goal of doubling its digital revenues to $800 million by 2020.
more»
[post_ad]
NEW YORK TIMES NOT HAPPY WITH CURRENT VIDEO TEAM, PAYING THEM TO LEAVE SO THEY CAN HIRE A WHOLE NEW TEAM

Reviewed by
Editor
on
11/03/2015
Rating: