VICE BOX OFFICE: HBO and Vice Expand Partnership, More Vice Coming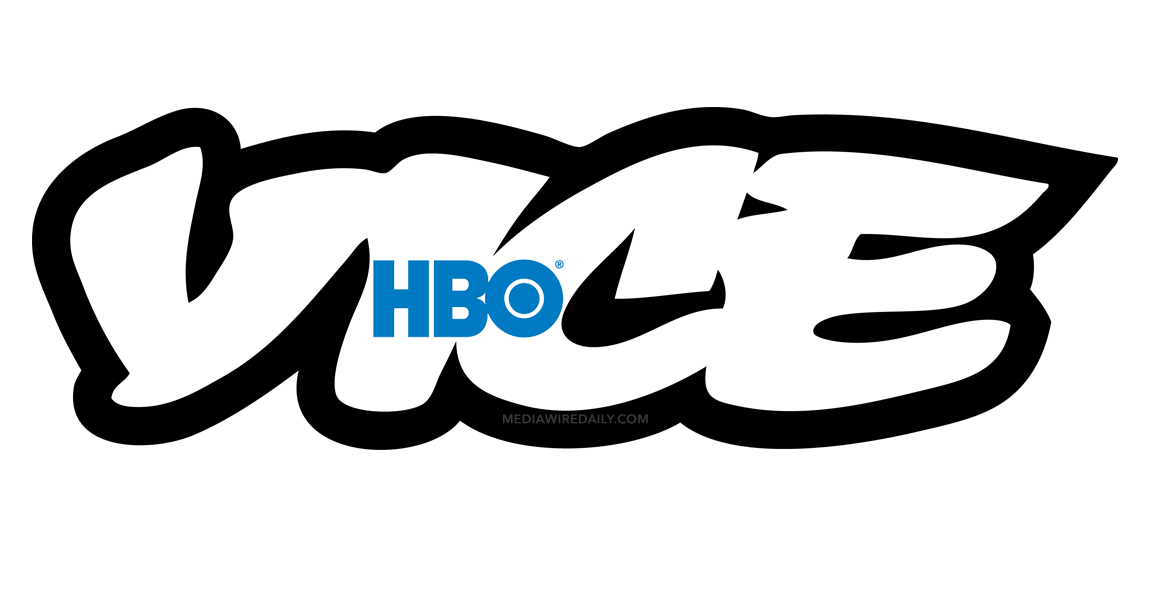 HBO CEO Dick Peppler is a smart man. He just expanded HBO's successful relationship with millennial media giant Vice. Not only will Vice get its own channel on HBO NOW, Vice is also launching a daily newscast. All this while Vice is still working on launching its own standalone network. Everyone wants to get in bed with Vice and so far, TimeWarner's HBO isn't making any room for anyone else to hop in. Here is the full press release below:

HBO AND VICE ENTER MAJOR NEWS CONTENT DEAL
In HBO's most expansive content deal ever, the multi-year VICE News package includes launch of a daily newscast; extension of the Emmy®-winning weekly series through 2018, with an increase to 35 episodes per year; and 32 long-form specials
VICE programming to have dedicated channel on HBO NOW
NEW YORK (March 26, 2015) - Home Box Office and VICE announced today a major news partnership that will significantly expand VICE's Emmy®-winning news programming to HBO subscribers over the next four years.
In its most expansive programming deal ever, HBO will dramatically increase the network's current events coverage, bringing VICE's brand of high-impact journalism and breaking news content to subscribers in a wide-range of formats, including:
The VICE daily newscast: The launch of a daily VICE newscast, consisting of five half-hour shows per week, 48 weeks a year.
The weekly series on HBO: A four-year extension (with an increase from 14 to 35 episodes a year) of the Emmy®-winning documentary show.
VICE specials: A four-year commitment for an increased number of VICE-produced specials, totaling 32 through 2018.
Additionally, a VICE-branded channel on the HBO NOW streaming service will provide instant access to VICE content for all HBO subscribers.
"Shane and the VICE team have produced some of the most groundbreaking and dynamic journalism anywhere. From the front lines in the Ukraine, to the icebergs of Antarctica and the streets of Ferguson, VICE news has helped illuminate and expand our understanding of an increasingly complex world. This extension of the HBO/VICE relationship, which will include more shows, more documentaries and even a VICE daily newscast is a natural evolution of our partnership. All of us at HBO couldn't be more excited working with the VICE team and helping to tell the stories which define our world," said Richard Plepler, CEO of HBO, and Michael Lombardo, president, HBO Programming.
Said Shane Smith, founder and CEO of VICE, "I think the first thing, perhaps the hardest thing, I learned about journalism over the past 20 years is that maintaining any type of independence, any type of freedom, is difficult as you scale up. This deal, simply put, allows VICE the freedom to go after any story, anywhere we find it - and to do so with complete independence. This deal is a tremendous gift and a tremendous opportunity, and we at VICE realise this.
"Together with HBO, we will expand our news offerings to viewers everywhere, creating HBO's first-ever daily newscast, producing hard-hitting specials, like our recent Special Report on cancer, and expanding our weekly news round-ups from around the world.
"Over the the last few years, our relationship with HBO has morphed from a great business partnership into a transformative brand-builder. This groundbreaking deal will create a new voice in news.
The partnership builds off the success of the current VICE series on HBO, which received a Primetime Emmy® in the category of Outstanding Informational Series or Special last August, and has quickly become an alternative voice and source for unvarnished documentary-style news. Currently debuting editions Friday nights (11:00-11:30 p.m. ET/PT) on HBO, the VICE weekly series is dedicated to exploring today's most pressing issues from around the globe, from civil unrest and hotbeds of terrorism, to unchecked government corruption, lawless borders and looming environmental catastrophes.
The newscast will feature the original on-the-ground reporting viewers expect from VICE, but in a daily format. VICE will draw on its network of more than 30 global bureaus to bring viewers inside the world's most critical stories.
The slate of 32 specials will offer viewers in-depth examinations of pressing topics, just as VICE has done with recent specials exploring the use of deadly viruses to fight cancer and climate change affecting the West Antarctic ice sheet.
[post_ad] [full_width]
VICE BOX OFFICE: HBO and Vice Expand Partnership, More Vice Coming

Reviewed by
Editor
on
3/26/2015
Rating: