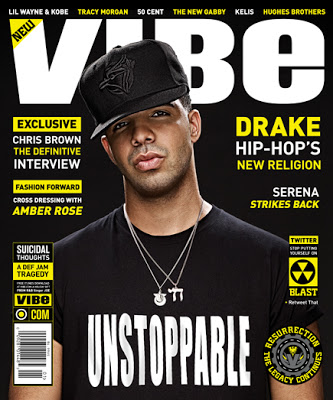 Spin Media CEO Steve Hansen who controls two of the most recognized brands in music/pop culture in both Vibe and Spin, is planning to revive the print editions for both. The company said it would only produce 4 issues a year for both titles making them quarterlies. Hansen says they will produce the magazines in print as long as it makes economic sense, or cent$ depending on how you want to look at it.
"I have absolutely not made the decision to shut down print at Vibe," said Steve Hansen, CEO at SpinMedia. "We'll continue the print side of the business as long as it makes economic sense and if you look at this issue, it makes sense for us."

Vibe's quarterly print cycle begins with its 20th anniversary issue, on newsstands Tuesday at a cover price of $4.99. The issue -- which will contain ads from marketers including Bacardi, Colgate Palmolive, McDonald's and Nissan -- is also being mailed to the magazine's approximately 200,000 existing subscribers.
source››
Adage