Former #Portfolio #Magazine Founding #Editor #JoanneLipman is Excited About Her New #Book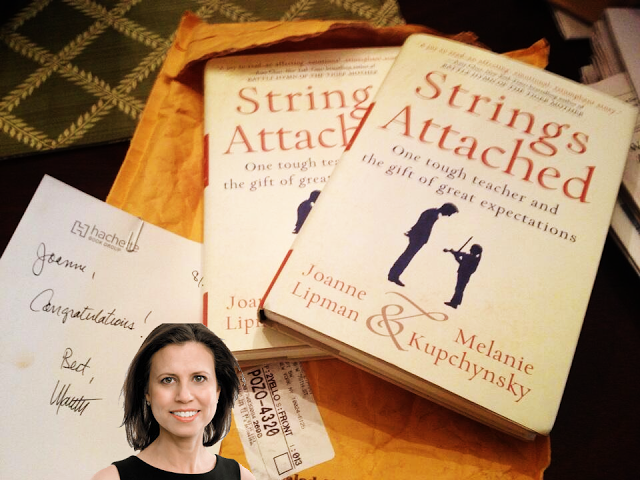 Since her gig at the now shuttered Conde Nast Portfolio magazine came to an end, Joanne Lipman has been staying busy. She's been serving as an adviser to to both CNN and Yahoo and she is also the co-author of a new book titled "Strings Attached". The book is about a man named Jerry Kupchynsky who apparently is responsible for giving us the Joanne Lipman we now know today. Jerry Kupchynsky or Mr. K as he was known to his students, was Joanne Lipman's music teacher and according to the book, he was a yeller and foot stomper who pushed his kids to be "better than they had any right to be". Ms Lipman realized many years later that she actually loved him for it.
Strings Attached tells the inspiring, poignant and powerful story of this remarkable man, whose life seemed to conspire against him at every turn and yet who was able to transform his own heartache into triumph for his students. This critically acclaimed book was called a "must-read" by Kirkus Reviews in a starred review, and will be published simultaneously in both Europe and Asia.
source››
stringsattachedbook.com
Former #Portfolio #Magazine Founding #Editor #JoanneLipman is Excited About Her New #Book

Reviewed by
Editor
on
9/12/2013
Rating: