New York Times' Digital Subscriptions Continue to Run Away
THE PAPER NOW BOASTS 2.2 MILLION DIGITAL SUBSCRIBERS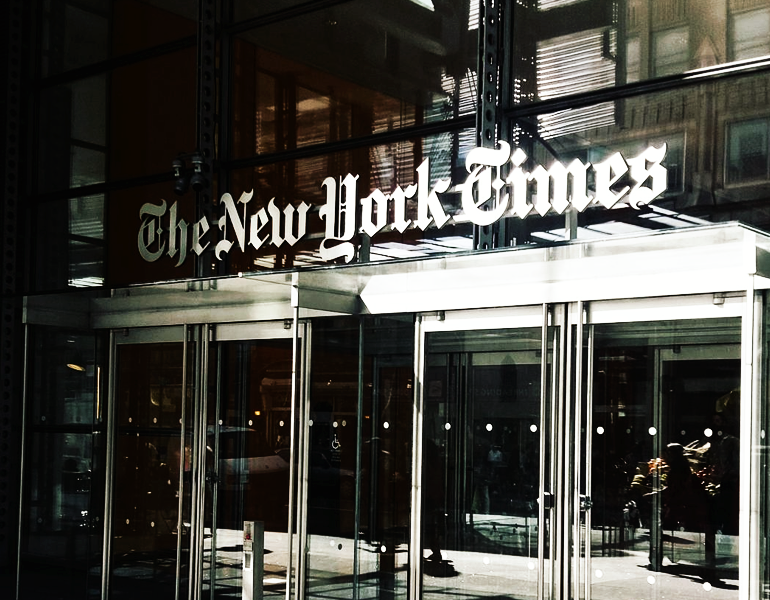 The New York Times continues to build its digital subscription business with much success. The paper said it added 308k new digital subscribers in the first quarter alone boosting its current digital subscription total to 2.2 million which is fueling its stock and revenue. The paper has been enjoying what is being called a Trump bump. During its NewFronts presentation the paper even had a large image of Donald Trump who has accused the paper of being fake news and dying. But his attacks have only helped boost the paper's profile and the profiles of some of its reporters like Glenn Thrush who even inked a deal with MSNBC.
Said New York Time CEO Mark Thompson:
These results show the current strength and future potential of our digital strategy not just to reach a larger audience but also to deliver substantial revenue. We added an astonishing 308,000 net digital news subscriptions, making Q1 [first quarter] the single best quarter for subscriber growth in our history.
[post_ad]
New York Times' Digital Subscriptions Continue to Run Away
Reviewed by
Editor
on
Wednesday, May 03, 2017
Rating: