Your Media Morning: Flipboard's Re-Design, Publishers Eying Voice User Interfaces, Conde Nast Buys CitizenNet, Magazine Exec: We Are 5 Years Behind
WAIT... SAY WHAT NOW?
"
The people that are left on the print side are just manning the wheel, and they're not asked to come up with any ideas
"
CONFESSIONS FROM A MAGAZINE EXECUTIVE
CONDE NAST EXPANDS ITS SOCIAL MEDIA AUDIENCE TARGETING CAPABILITIES WITH ACQUISITION OF CITIZEN NET
The deal is meant to deepen Condé's data-science talent and expertise, in order to enrich Condé Nast Spire, the data group it formed last year. The acquisition helps the publisher broaden its audience-targeting and data capabilities beyond its own properties to social platforms, such as Facebook.
HBO NOW SURPASSES 2 MILLION DOMESTIC SUBSCRIBERS
HBO Now launched in April 2015. Wall Street has been keenly attuned to the pace of subscriber growth for HBO Now as a bellwether of how major media giants will evolve their businesses in the digital era. Bewkes announced the subscriber number during his conference call with analysts following the release of strong fourth-quarter and full-year 2016 earnings.
MORALE IS DOWN AT THE WALL STREET JOURNAL AFTER DEPARTURE OF DEPUTY EDITOR IN CHIEF REBECCA BLUMENSTEIN
The current mood seems a far cry from Baker's coronation as editor in chief in December 2012, when Rupert Murdoch, who controls the Journal's parent company, News Corp., memorably poured a bottle of champagne over Baker's bald dome, blessing him with the sign of the cross to riotous laughter and applause from those assembled in the newsroom.
FACEBOOK BEEFING UP FOR A TV PUSH, INSTALLS MTV EXEC TO LEAD DEVELOPMENT
Facebook has hired Mina Lefevre, MTV's executive VP and head of scripted development, as head of development for original programming, Variety has learned. Lefevre will report to Ricky Van Veen, Facebook's head of global creative strategy, who joined the social giant from IAC's CollegeHumor last summer. Maggie Malina, head of scripted for VH1, is said to be taking oversight of scripted development for MTV.
GOOGLE IS SERIOUS ABOUT MUSIC
Google has combined the product teams for its two music subscription services, YouTube Music and Google Play Music. The combined team is working to eventually unify Google's music services. Google informed its staff about these changes
Wednesday
morning.
MAGAZINE EXEC COMES CLEAN, ADMITS TO BEING 5 YEARS BEHIND
A lot of publishers talk about how print is important, but their primary focus is on digital now. Does that mean print gets the respect it deserves internally? Is anyone even trying to think in an innovative way about print anymore?
FOX, CBS AND VIACOM STAND TO GAIN IF DISNEY FALTERS
Disney needs to communicate to shareholders a specific plan -- and soon. Trickling out information as it's done over the past year won't work any longer. Is Iger definitely staying? Fine, he's been great for the company. But for how much longer is he staying and what's his grand plan for the company and ESPN? (Is there one?) Or if he's going to retire on schedule, then start to detail the succession plan so that investors don't get nervous and drop Disney for other more intriguing peers.
VIACOM WILL REBRAND SPIKE AS PARAMOUNT NETWORK
here's a big change coming to Spike TV. Viacom's male-focused cable network is expected to be rebranded as the Paramount Network. A formal announcement will likely come
Thursday
morning when Viacom unveils its turnaround plan.
TWITTER IS A TAKEOVER TARGET AGAIN, THANKS TO WHO ELSE? TRUMP
Just as President Franklin Roosevelt favored the medium of radio to address the nation, President Donald Trump appears to be speaking to the people through Twitter. And it's giving the social media platform a boost, according to BTIG analysts.
FORMER ALLURE EDITOR LINDA WELLS JOINS REVLON AS CHIEF CREATIVE OFFICER
For 25 years, Linda Wells served as the editor of Allure, the Conde Nast magazine about beauty trends that she had helped found. In November 2015, she was abruptly replaced. Now, Wells is headed back to full-time employment as the chief creative officer of Revlon.
WIKIPEDIA BANS DAILY MAIL AS UNRELIABLE SOURCE
Wikipedia editors have voted to ban the Daily Mail as a source for the website in all but exceptional circumstances after deeming the news group "generally unreliable" The move is highly unusual for the online encyclopedia, which rarely puts in place a blanket ban on publications.
-Good Morning
[post_ad]
Your Media Morning: Flipboard's Re-Design, Publishers Eying Voice User Interfaces, Conde Nast Buys CitizenNet, Magazine Exec: We Are 5 Years Behind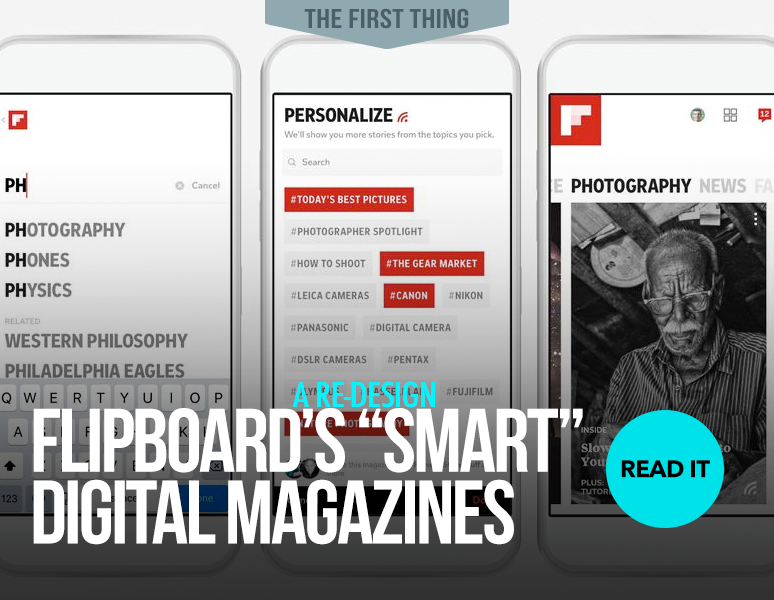 Reviewed by
Editor
on
5:00 AM
Rating: