Viacom's Ousted CEO Philippe Dauman Says F--k It, Abandons Paramount Sale Pitch, Packed up And Left Viacom HQ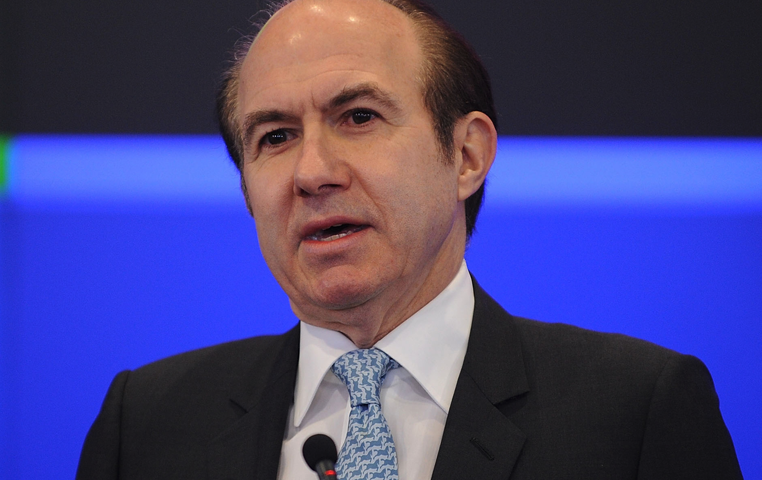 Philippe Dauman, the man who many credit for the demise of the once mighty Viacom, is calling it a day. A couple weeks ago Mr. Dauman was removed from his CEO role when he and his bosses Shari and Sumner Redstone reached an agreement. Part of that agreement allowed Mr. Dauman to stay on as Non-Executive Chairman until September 13. It also allowed Mr. Dauman to pitch a sale of Viacom's film studio Paramount to the company's board. Well since his removal, Mr. Dauman has been selling off shares in the company to the tune of about $50 million. This was on top of his severance which was close to $80 million, on top of the hundreds of millions he made during his 10 years as CEO. Mr. Dauman has now abandoned his effort to sell a 49 percent stake in Paramount which would have lead to him pocketing another $10 million, and is said to have departed the company, officially bringing his reign to welcomed end.
Dauman stepped down as CEO two weeks ago and was replaced on an interim basis by Dooley, but Dauman's exit deal called on him to remain as non-executive chairman until three days after the board voted on possibly selling a minority stake in Paramount, or until Sep. 13, whichever was first. There's no indication such a vote has occurred already, but sources say Dauman has, figuratively at least, packed up his things and left Viacom and that his role there is basically over.
more»

[post_ad]
Viacom's Ousted CEO Philippe Dauman Says F--k It, Abandons Paramount Sale Pitch, Packed up And Left Viacom HQ

Reviewed by
Editor
on
September 01, 2016
Rating: