Inc and Reader's Digest Would Like You to Pay Them For Free Information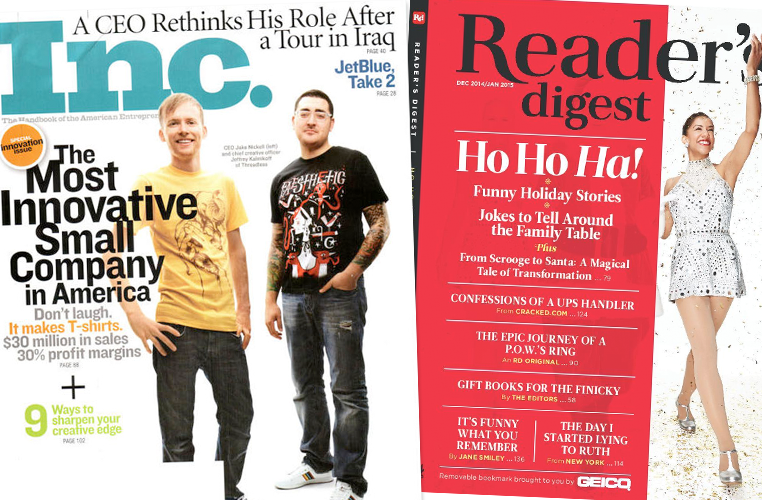 Inc Magazine which focuses on start ups, is offering entrepreneurs online courses on how to start and structure their businesses, you know information you can get for free elsewhere on the web. But its not really the information you're paying for, its who will be giving you the information. People like former Disney exec Susan Lyn, I Can Has Cheezburger founder Ben Huh and alo Alto Software CEO Sabrina Parsons. For their advice, all you need to pay is $395 for the five-week course which you can attend via the comfort of your bed, couch, patio etc.
For the Reader's Digest course, which is all about cooking, home repairs, health, arts and crafts and other DIYers the price is $9.95 a month or $99 per year, or a la carte pricing for individual courses.
With the moves, both Inc. and Reader's Digest hope to grab their share of the ever-widening online learning space, which is set to be a $27 billion industry in North America alone next year, according to forecasts from Docebo research. Lynda.com pulled $150 million last year before LinkedIn acquired it for $1.5 billion in April. Publishers, however, might face issues when it comes to scale, according to Kreisky. Pricing online courses to be affordable to most people means that publishers have to attract a lot of people so that the economics work. It's hard enough getting people to pay for things online as it is.
more:
[post_ad]
Inc and Reader's Digest Would Like You to Pay Them For Free Information

Reviewed by
Editor
on
8/19/2015
Rating: