Bloomberg Media Boss Justin Smith Brings on New Top Tier Comms Chief to Steer And Deliver The Message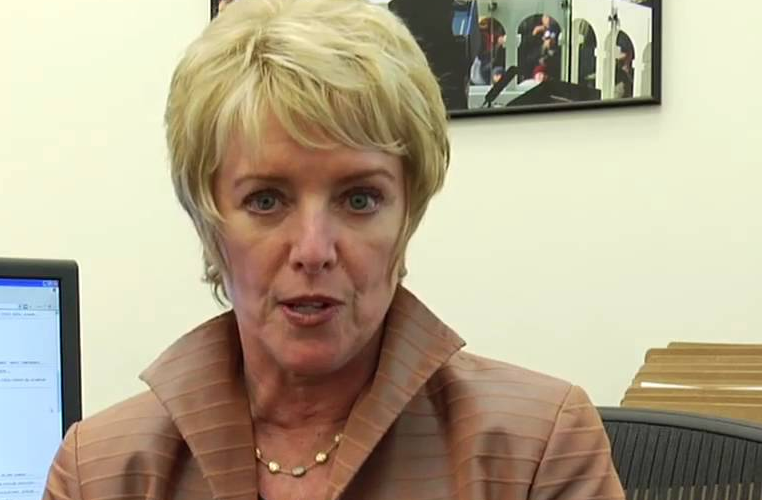 Bloomberg Media CEO Justin Smith has been building a world class team since taking over as CEO of Bloomberg Media Group. He's brought in some of the best content guys and gals, operations talents and on air personalities. Now he's ensuring the Bloomberg Media message is delivered strong and on time with the hiring of a new comms chief Linda Douglas. Ms. Douglas who will join the Bloomberg Media Group in September comes from Atlantic Media where she served as Senior Vice President for Global Communications. Mr. Smith was President of Atlantic Media until he moved over to Bloomberg back in July of 2013. Here is the full press release:
Linda Douglass to Join Bloomberg Media as Global Head of Communications


New York, NY, July 7, 2015
- Bloomberg LP today announced that Linda Douglass will be joining Bloomberg Media Group as Global Head of Communications in September. Douglass will oversee communications strategy and press relations for Bloomberg Media's global multi-platform products, including digital, print, television, video, radio, and live events.
Douglass is a veteran in the fields of communications, media, and journalism. She served most recently as the Senior Vice President for Global Communications at Atlantic Media, where she oversaw communications strategy for such initiatives as the digital transformation of The Atlantic and the launch of Quartz. Prior to that, Douglass worked for President Obama in various roles, including Director of Communications for the White House Office of Health Reform and senior advisor to his 2008 presidential campaign. She has had a long career as a broadcast journalist, covering politics and government.


"We are thrilled to welcome Linda to Bloomberg Media. She is a force of nature, a gifted strategist, and a forward-thinking, creative media executive," said Bloomberg Media CEO Justin B. Smith. "Linda will be a remarkable addition to our leadership team as we drive towards our goal of becoming the world's leading global business media company."
"I am delighted to have this opportunity to support innovation in media and quality journalism. Some of the best journalism in the world is produced by Bloomberg," said Douglass. "Bloomberg Media has exciting plans for presenting unique, smart content in many new ways. I look forward to being part of that."
Douglass has worked as a journalist in Washington D.C. and, earlier, in Los Angeles. She was a Washington-based correspondent for CBS News, specializing in health care and campaign finance. She later joined ABC News, where she spent eight years as the Chief Capitol Hill Correspondent, receiving the Everett Dirksen Award for Excellence in Coverage of Congress.
Bloomberg is building the leading, next-generation media company for global business by creating a portfolio of multi-platform brands that broaden its core audience. Bloomberg Business, which launched on January 27, 2015, is the centerpiece of the company's consumer media strategy, first announced by Smith in March 2014. It combines the DNA of Bloomberg News and Bloomberg Businessweek with the metabolism and design of the modern web. Since launch, Bloomberg Business has recorded a number of traffic milestones, including becoming the leader in global business video and hitting its best month ever in unique visitors. In April, Bloomberg announced the launch of Bloomberg Business Europe, the company's first regional digital expression that signals the company's commitment to customization of products in important global markets. Bloomberg Politics, which debuted in October 2014, is a next-generation political news destination, seamlessly combining up-to-the-minute news, original video, analysis, commentary, long-form features, polling, interactive graphics, and live streams. Similar to Bloomberg Politics and Bloomberg View brands - which have their own full teams and a standalone presence on the web - Markets, Technology, and Pursuits will eventually launch as full multi-platform brands, with their own distinct look, feel and functionality, communities, social presence, and possible television components.
[post_ad]
Bloomberg Media Boss Justin Smith Brings on New Top Tier Comms Chief to Steer And Deliver The Message

Reviewed by
Editor
on
7/07/2015
Rating: