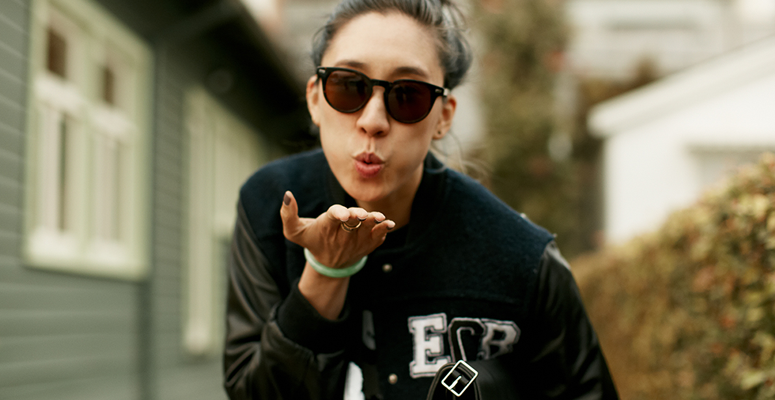 Forbes.com
ran a 1,340 word feature on Lucky Magazine's 34 yr old Editor in Chief Eva Chen. The feature kinda goes inside a typical day for Ms. Chen, from her waking up and checking her twitter feed, to getting into the office by 9:30 (kinda late no?). Ms. Chen is addicted to social media, admitting she needs to be connected 24/7 which begs the question, HOW THE HELL DOES SHE GET ANYTHING DONE? But she seems to be using her obsession with social media in some way to rebuild Lucky Magazine by communicating with her followers and hearing from the horse's mouth. She even urges her editorial team spend time on social media as well. Since her hiring, Lucky magazine has posted smaller declines compared to its competitors. We're not sure if this is due to Ms. Chen's efforts or if it was already trending that way. Ms. Chen was charged with revamping the magazine when she was installed by Anna Wintour. Since taking over she has made numerous hires to ramp up content and young up the magazine which is what her boss Ms.Wintour wants for the title. Whether that formula will deliver won't be known for a bit longer. In the meantime Ms. Chen got her industry jargon down right.
"Right now, businesses have to be nimble. I don't think we'll ever reach a point where we have a set formula. The magazine industry is in an ever-shifting tide where readers know what they want-and it's always changing," she said. "Lucky will forever be in beta mode…a very polished beta that is always reflecting what the readers wants.
She said what readers want is a sense of connection. She says she knows she spends way too much time tweeting back to her followers apparently attempting to give them that "CONNECTION" but she has to know what her readers are thinking/saying.