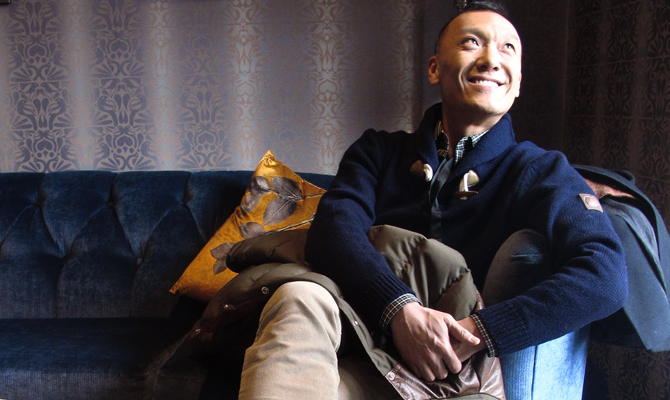 Elle magazine has officially lost its creative director Joe Zee to Yahoo. Mr. Zee has been announced by Yahoo! as their new editor-in-chief and executive creative officer of Yahoo! Fashion. Zee will also serve as editor at large for Yahoo! Beauty where he will work with the recently named head of Yahoo! Beauty, cosmetics mogul Bobbi Brown. We are happy for Joe Zee but we predict that Mr. Zee will head back to the world of Print in a few years. His dream is to lead a major fashion publication but all the top spots are currently filled.
For Zee, who has arguablly been the most prominent face of Elle, the new job at Yahoo is a fairly expansive role that will give him the freedom to develop the content not only for the Internet giant's digital fashion magazine, but also the power to execute events for the site and create unscripted programming, he told WWD.
"It probably is a little bit of a head scratcher coming out of the world of fashion," Zee said of the job move. "But I'm sitting with Marissa Mayer [Yahoo president, director and chief executive officer] and she said, 'Consider this your playground.'"