Every magazine publisher has had its rising star or current individual having his/her moment within the organization. Back in the early 2000's it was Atoosa Rubenstein at Hearst's CosmoGirl and then Seventeen magazine who was that company's young rising star.  Today at Conde Nast, the company's rising star is Phillip Picardi who currently serves as Chief Content Officer of Teen Vogue and LGBT media platform Them which he founded. Mr. Picardi's story is not that different than the many rising stars before him at Conde Nast. In Fact, before Elaine Welteroth resigned from her role as Editor in Chief of Teen Vogue, the youngest editor in chief in Conde Nast's history like Atoosa Rubenstein was at Hearst, She was also seen as a rising star within Conde Nast, or perhaps outside of Conde Nast. It was her along with Mr. Picardi who injected Teen Vogue into the current political/cultural climate.
Today with Ms. Welteroth gone, all eyes are on Mr. Picardi as he is said to be the the future of Conde Nast due to his understanding (albeit not unique) of how young people are thinking today mostly due to the fact that he himself is one of those young people at the age of 26. Mr. Picardi's status inside Conde Nast is nothing to ignore. He's currently Anna Wintour's star protege and her support for him and his status within the company was on full display when he was seated at her table (yes that's still a thing) at the annual Council of Fashion Designers of America awards dinner at the Hammerstein Ballroom last June. This coveted seating  placement served as evidence that Ms. Wintour saw Mr. Picardi as the shining star even though this took place just about 2 months after Ms. Welteroth was officially named editor in chief of TeenVogue. Even Conde Nast CEO Bob Sauerberg is a fan of Mr. Picardi's saying:
"He's innovative, he knows the marketplace, he knows young people, he knows all ages, he's not afraid, he's courageous, he's a brand-builder, he's a culture-driver. And it's just in his bones — it's not like you trained him. It's just there."
Mr. Sauerberg had better watch out because Anna Wintour says anything is possible with Mr. Picardi including one day being in Mr. Sauerberg's job.
You might also like
---
More from People
---
For the past fives years Anna Wintour's additional role of artistic director at Conde Nast made her a member of …
Today marks the end of an era spanning almost 100 years as Time Inc is absorbed by Iowa based Meredith …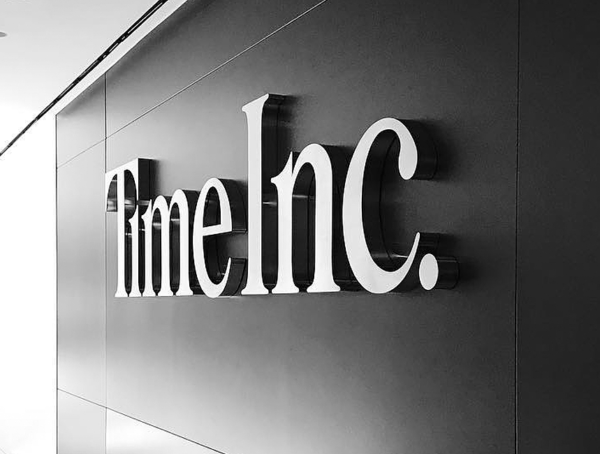 Time Inc may be in the process of being taken over by Meredith, but that isn't stopping the once mighty …
Editor Picks
---