Time Inc's third quarter report card is in and its more of the same, specifically on the print side of things. However, on the digital, social media and Video side, everything's golden. Here are the highlights.
First a statement from CEO Rich Battista:
"As we continue our
aggressive transformation to a digital-first company, I am pleased with
the strong growth of our digital advertising revenues and digital
audiences in the third quarter. The integration of Viant, our
proprietary targeting and data platform, into the overall Time Inc.
go-to-market approach is bringing new, unique capabilities to our
advertising partners, and beginning to yield incremental revenue across
the portfolio. Our native advertising business, through The Foundry, is
experiencing rapid growth. We now have a more compelling, exciting and
differentiated set of solutions for marketers, which combine our premium
content and large-scale audiences with our unique data and people-based
targeting capabilities. The recent realignment of our ad sales and
editorial operations will allow us to move with more speed, agility and
focus, while better leveraging our major audience scale. I see
opportunity to unlock significant value through our portfolio of assets
despite the disruption going on in media and advertising."
-Overall revenue is down $23 million or 3% thanks to continued slides in print ad and circulation revenues
-Advertising revenue is up 5% or $19 million thanks to digital ad revenue and the acquisition of Viant
-Circulation revenue nose dived 15% due to consumers choosing digital over print and lower domestic subscription revenues and international newsstand sales
-Other revenue sources for the company also dipped 4%, thanks to low interest in the company's branded book publishing.
-Video UVs jumped 38%. Video starts surpassed 1 billion
-Social media audiences are up 45%
[post_ad]
GET THE MEDIA MORNING
NEWSLETTER
More from EARNINGS
---
Time Inc's third quarter report card is in and while CEO Rich Battista feels good about this quarter's results, revenue …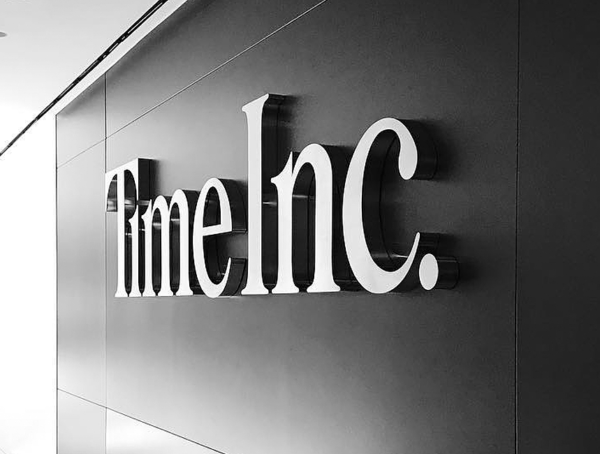 It looks like third quarter 2017 will be another sleeper for Time Inc as Wall Street is expecting another earnings …
Time Inc reported its 2017 second quarter results and as expected its a doozy. The decline in some areas continue …
Editor Picks
---