MEREDITH CHIEFTAIN STEVE LACY
This morning Meredith Corp, publisher of popular consumer magazines like Shape, Martha Stewart Living, Everyday With Rachael Ray and many others released its fiscal 2015 third-quarter report card and it was a good one. The company said revenue is up 8% to almost $400 million including a 13% spike in ad revenue. Shareholders are especially happy of course thanks to a 6% dividend increase per share, topped off with the repurchasing of 830k shares. This news follows the canning of 100 employees in an effort to erase some redundancies created by recent acquisitions. Meredith CEO Steve Lacy is all proud and stuff, which he should be:
"We're pleased to deliver solid third-quarter results, including record digital performance, while aggressively integrating the newly-acquired Shape brand and our other recent portfolio additions," said Meredith Chairman and CEO Stephen M. Lacy. "Equally important, we continued to demonstrate our ongoing commitment to Total Shareholder Return by raising our dividend 6 percent, our 22nd-straight annual dividend increase."
Here are some key details:
Local Media Group revenues increased 26 percent to $123 million, an all-time high for a fiscal third quarter. Operating profit excluding special items and adjusted EBITDA grew to $32 million and $42 million, respectively. Growth was driven by the additions of television stations KMOV in St. Louis, KTVK in Phoenix, WALA in Mobile-Pensacola, and WGGB in Springfield, Mass. Meredith also posted higher net retransmission contribution.
National Media Group revenues increased, led by 5 percent growth in advertising revenues.
Growth was driven by the additions of the Martha Stewart media
properties and the digital operations of the Shape brand, along with
Allrecipes, mywedding.com and Selectable Media.
Total Company digital advertising revenues grew more than 55 percent, driven by recent acquisitions and organic growth. National
Media Group digital ad revenues increased more than 60 percent, while
Local Media Group digital ad revenues grew over 30 percent. Traffic to
Meredith's digital and mobile sites is now averaging approximately 70
million unique visitors per month, ranking Meredith among the top 30
digital operators in the U.S.
Aggressive integration initiatives continued across all business lines. In
the National Media Group, these included the Martha Stewart and Shape
brands; popular millennial site mywedding.com; and digital advertising
platform Selectable Media. In the Local Media Group, efforts focused on
Meredith's new duopolies in Phoenix and Springfield, along with its new station in Mobile.
Meredith continued to return significant cash to its shareholders, raising its dividend 6 percent to $1.83 per share on an annualized basis, and repurchasing 830,000 shares of its stock in fiscal 2015.
[post_ad]
[full_width]
More from EARNINGS
---
Time Inc's third quarter report card is in and while CEO Rich Battista feels good about this quarter's results, revenue …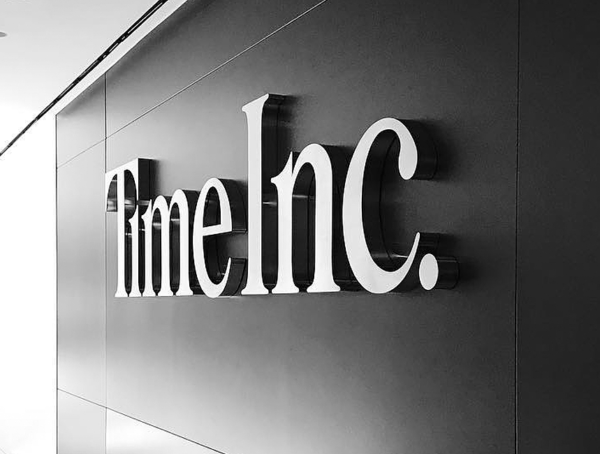 It looks like third quarter 2017 will be another sleeper for Time Inc as Wall Street is expecting another earnings …
Time Inc reported its 2017 second quarter results and as expected its a doozy. The decline in some areas continue …
Editor Picks
---