Life as a public company hasn't been easy for Time Inc. Then again it hasn't even been a year yet since the company left the TimeWarner mothership. Time Inc reported its fourth quarter and full year earnings this morning and things are not where CEO Joe Ripp and shareholders would love them to be. However, he said he and his team are excited about 2015. Here are some low-lites.
Overal Revenue slipped 7.3%
Revenue's missed analysts estimates of $904.3 coming in at $895 million
Net income more than doubled to $145 million
Digital ad revenue ticked up a tiny tiny tiny bit from $85 million to $87 million.
Circ revenue, which includes subscription and newsstand sales, fellb 8% to $288 million
Headcount reductions lead to a pre-tax charge of $28 million
It earned 73 cents per share missing analysts' expectations of 78 cents per share.
The company announced plans to distribute a quarterly dividend of $0.19 per share on March 13
Time Inc blamed some of the decline on the acquisition of Cozi and the lost partnership with CNNmoney
CEO Joe Ripp spun the performance as part of a larger growth process
"Over the past year, we've been fundamentally re-engineering the
business, and re-positioning our company for its return to growth. We
have made significant progress toward the transformation of the cost
structure, and successfully protected our margins and cash flows. We
accelerated the growth and monetization of our digital audiences. We
also became a stand-alone public company for the first time
since January 1990. As we look forward, we expect 2015 to be a pivotal
year as we launch a portfolio of growth initiatives. One of the unique
sources of upside for Time Inc. is the ability to extend our powerful
brands into new revenue streams. We are very excited by the
opportunities provided by our brands."
Time Inc's brands do provide almost endless opportunities for expansion. But many wonder if Mr. Ripp and his team know how to make those opportunities a reality.
[post_ad]
[full_width]
More from EARNINGS
---
Time Inc's third quarter report card is in and while CEO Rich Battista feels good about this quarter's results, revenue …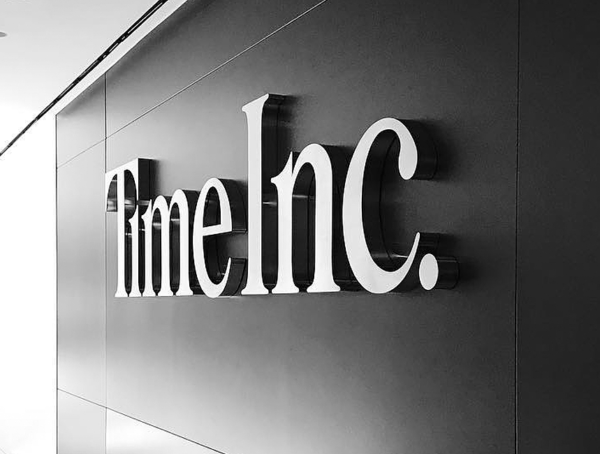 It looks like third quarter 2017 will be another sleeper for Time Inc as Wall Street is expecting another earnings …
Time Inc reported its 2017 second quarter results and as expected its a doozy. The decline in some areas continue …
Editor Picks
---